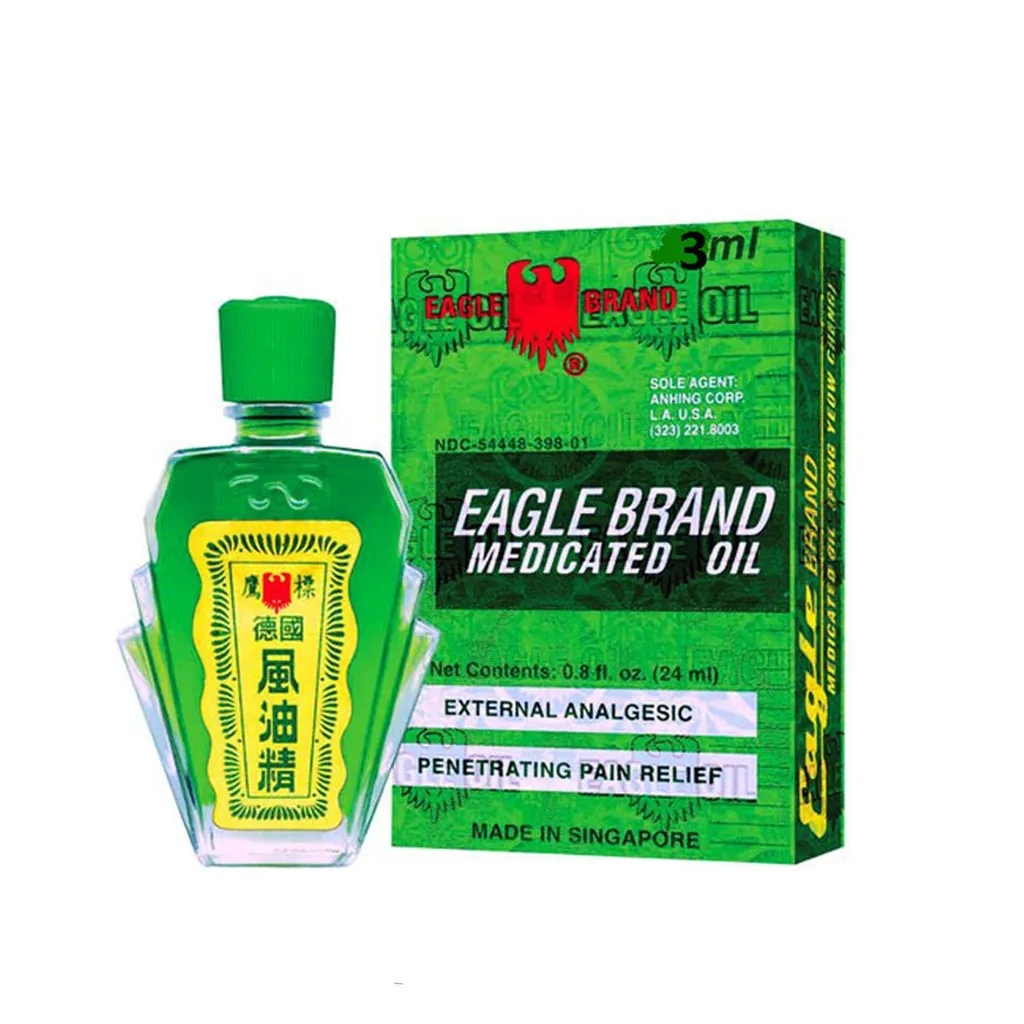 (003301) Eagle Brand Medicated Oil x 3ml
Quick Overview
Eagle Green Medicated Oil refreshing green colour and unique fragrance that relief minor aches and pains in the body.
Short Description No Direction for Use Rub on affected area, 3-4 times daily or if necessary. Ingredients L Menthol 16%, Camphor 3%, Eucalyptus Oil 1.5%, Methyl Salicylate 20%, Myristicae 1.25%, Based Ad 100% Contra Indication Not Available
Caution For external use only. Keep out of reach of children.