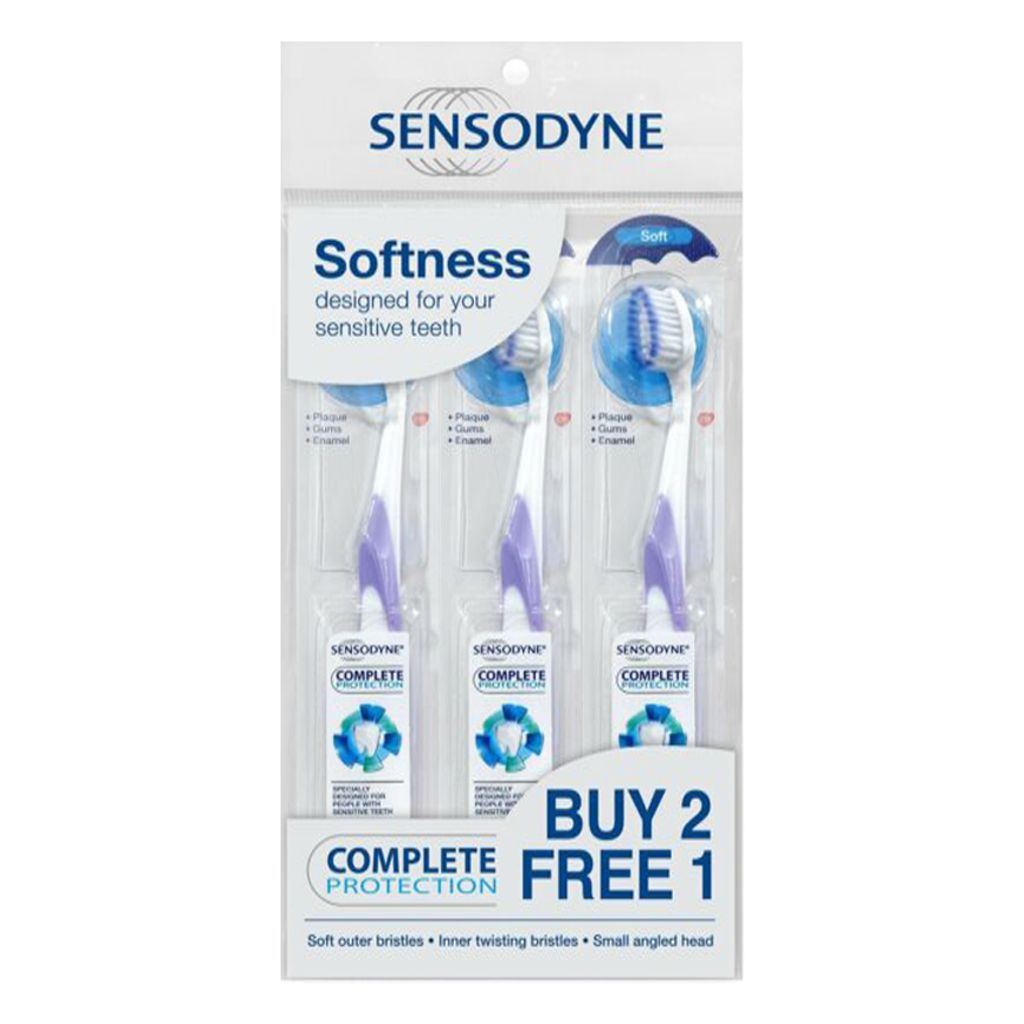 (003410) Sensodyne T/B Complete Protection (Soft) x 3s
Sensodyne Complete Care toothbrush with small angled head, soft outer bristles and inner twisting bristles, is suitable for people with sensitive teeth.
Specially designed bristles to provide effective cleaning for enamel, gums and plaque removal.
It is recommended that toothbrushes are replaced every 3 months.
For optimum treatment of tooth sensitivity we recommend twice daily use of a Sensodyne toothpaste.