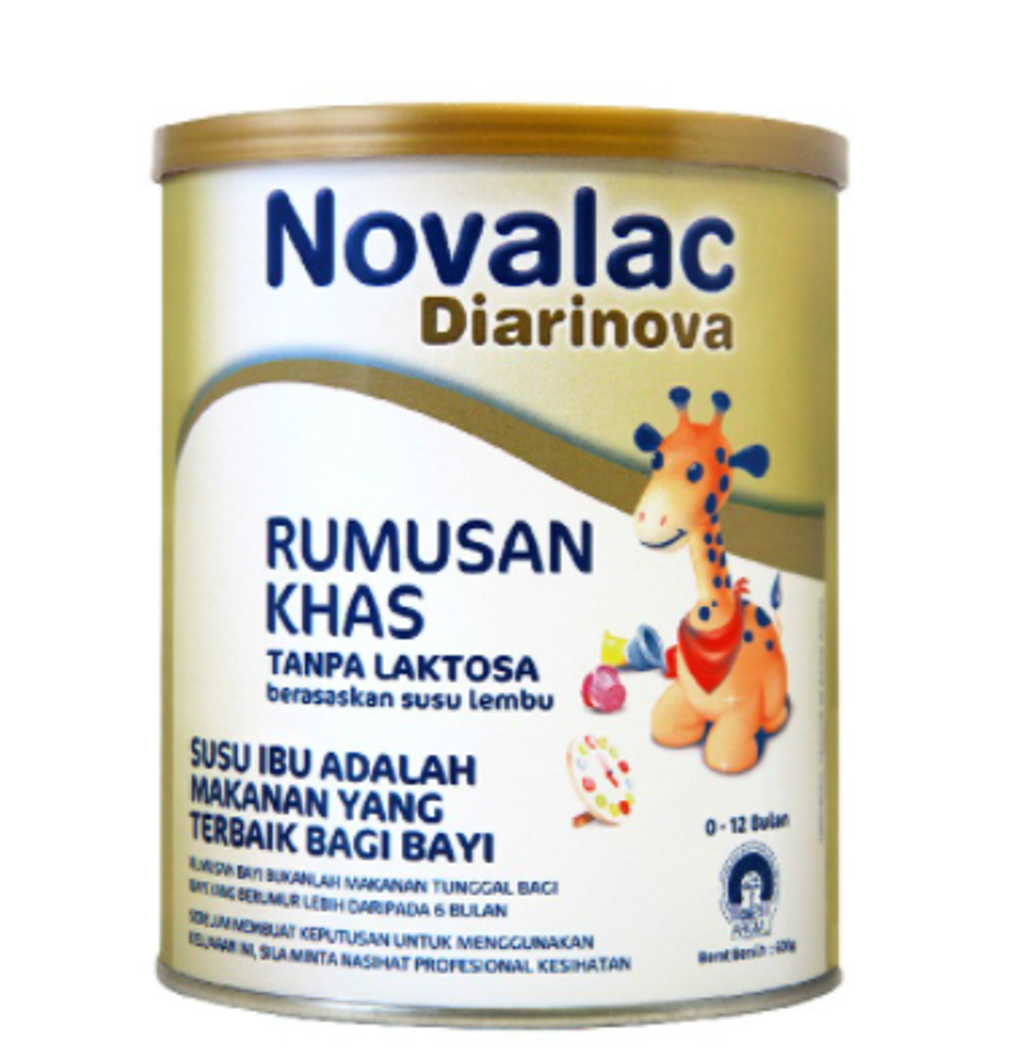 (003815) Novalac Diarinova x 600g
Novalac AD provides nutritional support and helps prevent dehydration in babies with diarrhoea. Diarrhoea requires special care in young infants. Novalac AD is formulated to be easily digestible and has a carefully tailored electrolyte content that aids water absorption and helps prevent dehydration.
• Special formula in case of diarrhoea, can help stop Diarrhoea (Susu ini menolong berhentikan Cirit Birit Bayi)
• Suitable for babies aged between 0 to 12 months
Novalac Diarinova is a unique product that has been specially developed to substitute milk formulas during a diarrhea episode. Novalac Diarinova feeds and preserves the infant's hydration during and after a diarrhea episode. For prevention, or in the case of dehydration in infants during a diarrhea episode, Novalac Diarinova may be used in conjunction with an oral electrolyte solution like Hydranova. Novalac Diarinova is a transitory feeding that shall be used in the case of diarrhea. Always follow your health care professional's instructions and advice.