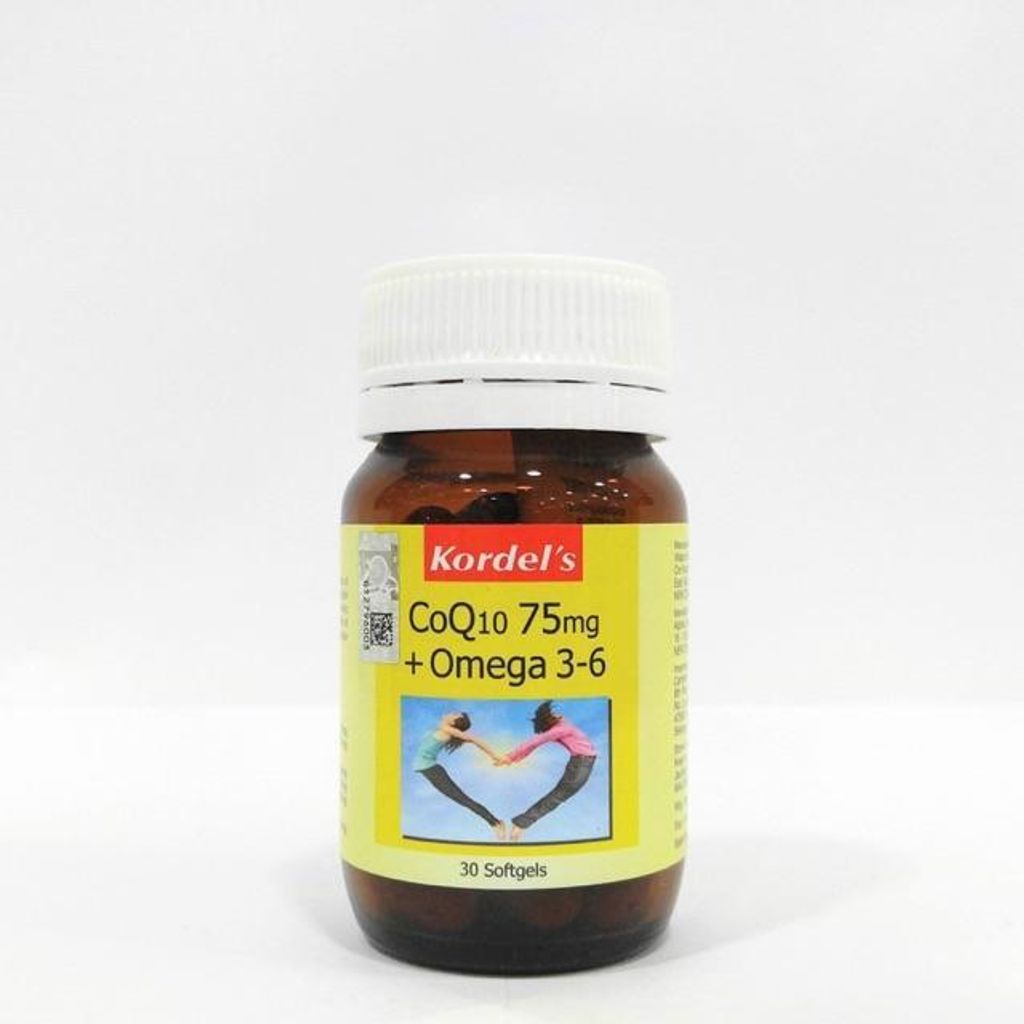 (003824) Kordels CoQ10 75mg + Omega 3-6 x 30s
Kordel's CoQ10 75mg + Omega 3-6 is a high potency energy heart tonic. It is designed to replenish the levels of CoQ10, an essential nutrient, found in very high concentrations in the heart muscle.
By providing essential fatty acids (EFAs) such as Evening Primrose Oil, Kordel's CoQ10 75mg + Omega 3-6 ensures the bioavailability of CoQ10. Studies show that CoQ10 is best absorbed in the presence of healthy oils, and therefore should be taken in an oil base. EFAs also support heart health by reducing inflammation.
Product Details
Indications
Aids in promoting heart health and function, including maintaining healthy blood pressure and cholesterol levels. It also helps maintain normal blood glucose levels. It can be used as part of an athlete's nutritional regime to aid performance and recovery.
Dosage
Take 1-2 softgel daily with food.
Ingredient
Amount Per Softgel
• Co-Enzyme Q10 75mg
• Fish Oil - Natural 310mg
• Providing: EPA (Eicosapentaenoic Acid) 55.8mg
• DHA (Docosahexaenoic Acid) 37.2mg
• Evening Primrose Oil 310mg
• Providing: GLA (Gamma-linolenic Acid) 31mg