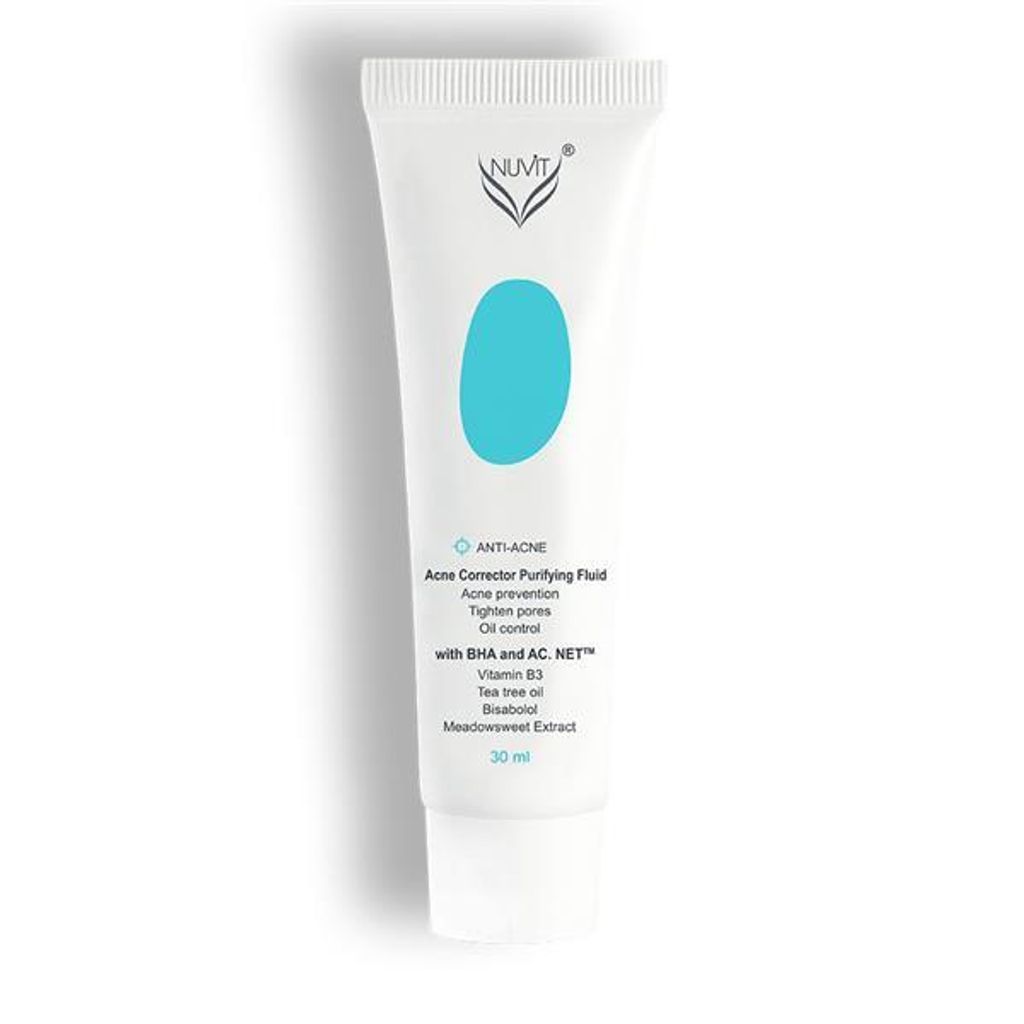 (004174) Nuvit Anti Acne Corrector Purifying Fluid x 30ml
Acne Corrector Purifying Fluid comes with hyaluronic acid and sweet myrrh extract. It moisturizes skin and provides vitality while soothing acne's skin discomfort. Additionally, it contains vitamin B3 which improve skin healing, down-regulating transformation of melanosomes from melanocytes to reduce formation of acne scar.
It helps to keep oil and moisture balance to prevent sebum overproduction. It sooths inflamed skin and repairs skin.
Directions:
After cleansing, apply the product and massage gently onto face and neck.
Use it daily, in the morning and night.
Indication:
Suitable for acne-prone skin with open/closed comedones, large pores, or oily skin.
-Provides Long-Lasting 12 hours Hydration and Oil Balance
-Shrink Pores
-Fades Acne Spots
-Make Skin Smoother and Clean