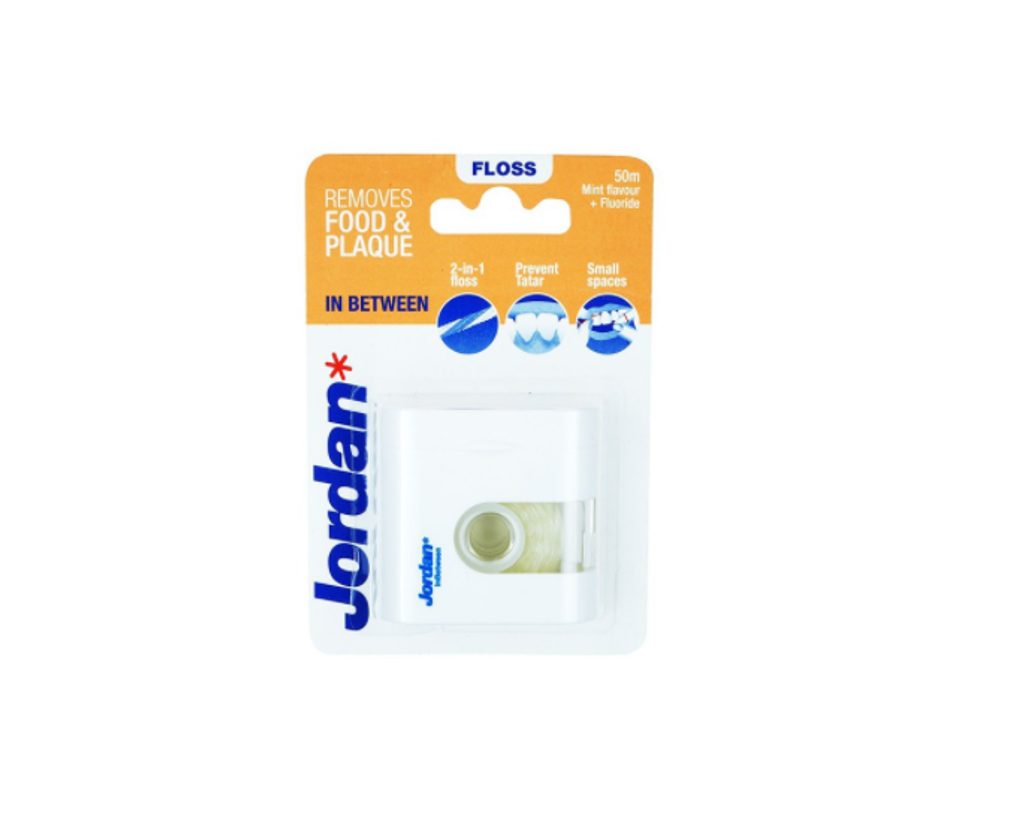 (004194) Jordan Dental Floss (InBetween) x 50m
DAILY USE TO REMOVE FOOD & PLAQUE
- 2 IN 1 Mint Fluoride controls tartar and freshers breath.
- Dailu usage recommended by dentists.
- Removes plaque to fight gum disease and avoid cavities.
How to use:
1. Take 40cm of tape and wrap around middle fingers
2. Leave 10cm gap for flossing.
3. Glide floss between teeth and under gumline.