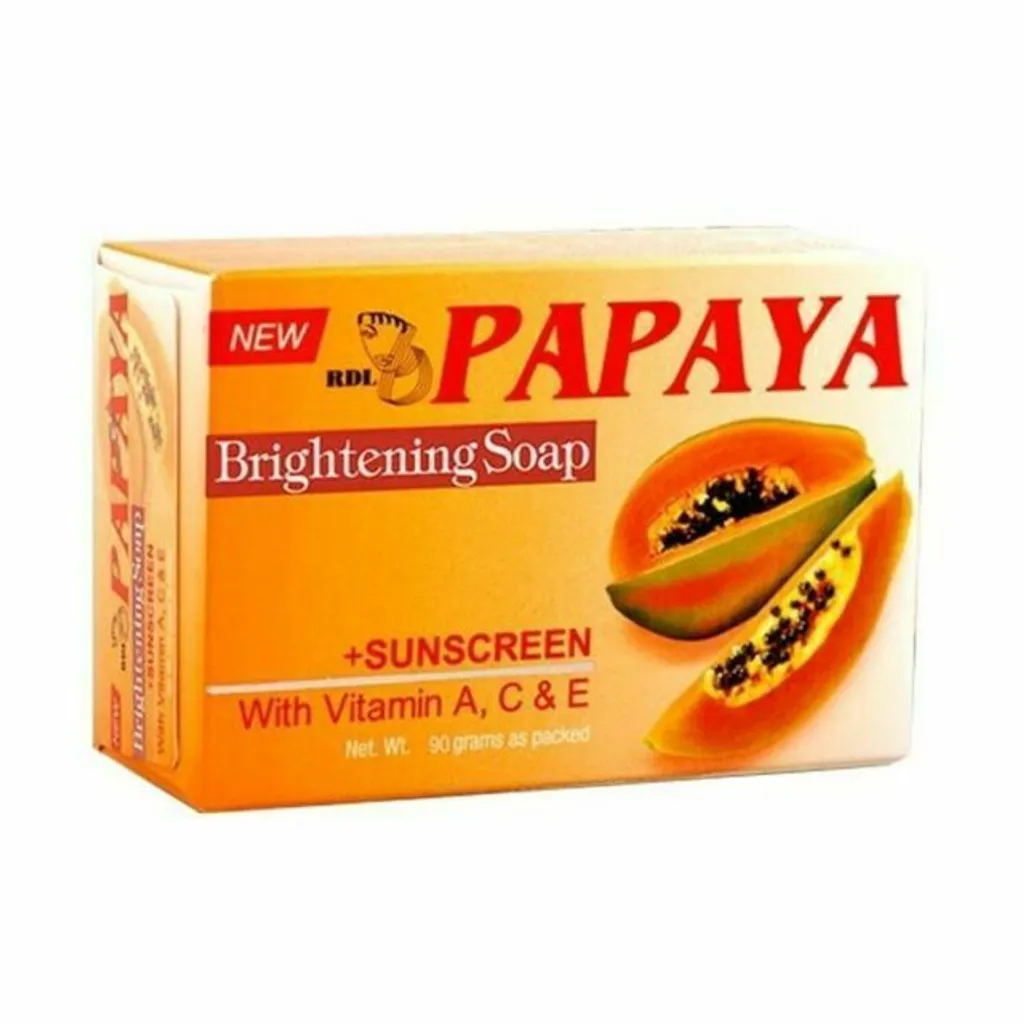 (004267) Papaya Whitening Soap x 135g
Authentic RDL Papaya Soap fron The Philippines.
•Experience total skin care with new improved RDL Papaya Whitening Soap plus Sunscreen. It contains papaya extract and enriched with vitamins to reveal a smoother and younger looking skin.
•Warnings & Precautions: Not to be used by children under three years of age. Avoid contact with eyes. Do not apply if skin is injured or inflamed. Discontinue use if rashes, redness or itching occurs. Consult your physician if irritation persists.