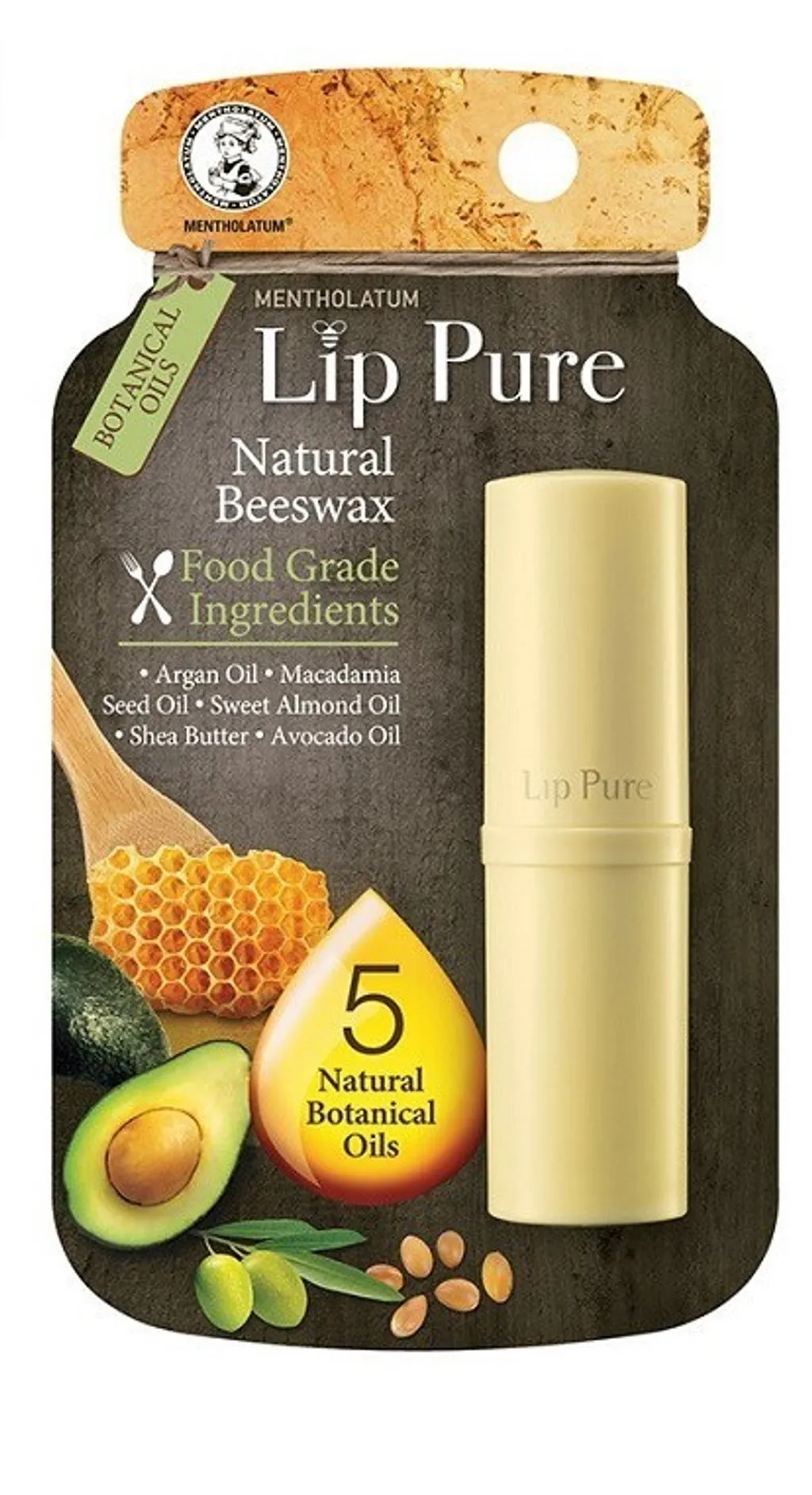 (004273) Lipbalm Lip Pure (Botanical Oils) x 4g
Formulated with 100% food grade ingredients to repair, heal and treat lips.

Contains gentle Beeswax formulation suitable even for very sensitive skin.

Contains natural ingredients of Shea Butter Oil, Almond Oil, Aloe Extract and Jojoba Plant Oil for deep hydration and long lasting moisture.

With effective anti-oxidant of Vitamin E and Grape Seed Oil to help maintain healthy and youthful looking lips.

Free of fragrances, colorants and preservatives.