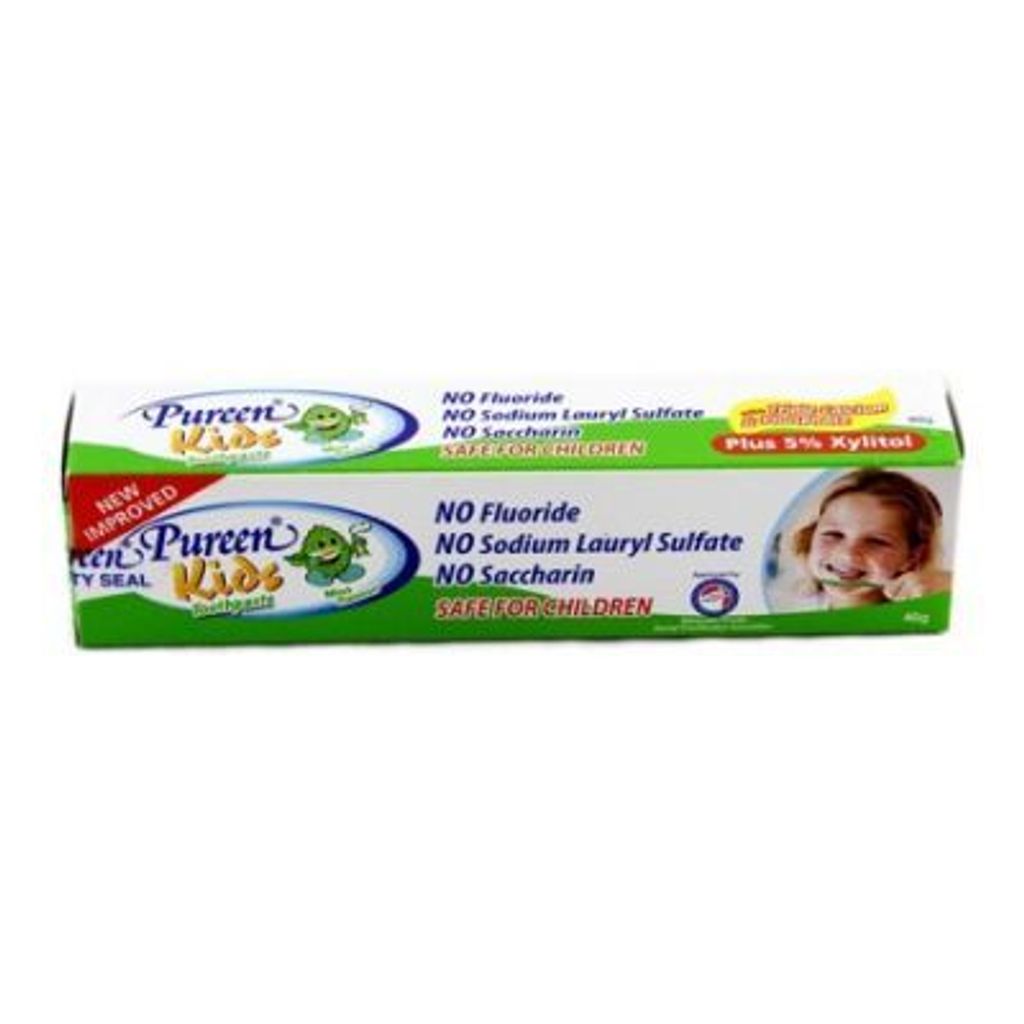 (004435) Pureen Kid Toothpastex40gm(Mint Flavour)
Details
- Mint flavor
- 40g tube
- For kids under 6 years old
- Fluoride free, Safe for children
- No Sodium Lauryl Sulface (SLS)
- No Saccharin, Plus Triple calcium and Phosphate
Features:
Pureen Kids Toothpaste (Fluoride Free)
Safe for Children
Why No Fluoride
Fluoride is commonly sold as poison to kill rats and insects. Excessive fluoride is therefore NOT GOOD for the human body, especially for our children.
Due to the poisonous nature of fluoride and children's tendencies to swallow toothpaste, the US Food and Drug Administration (US FDA) requires all fluoride toothpastes manufactured in USA after April 1997 to carry the following warning:
"WARNING: KEEP OUT OF REACH OF CHILDREN UNDER 6 YEARS OF AGE.
If you accidentally swallow more than used for brushing, seek professional assistance or contact a Poison Control Center immediately".