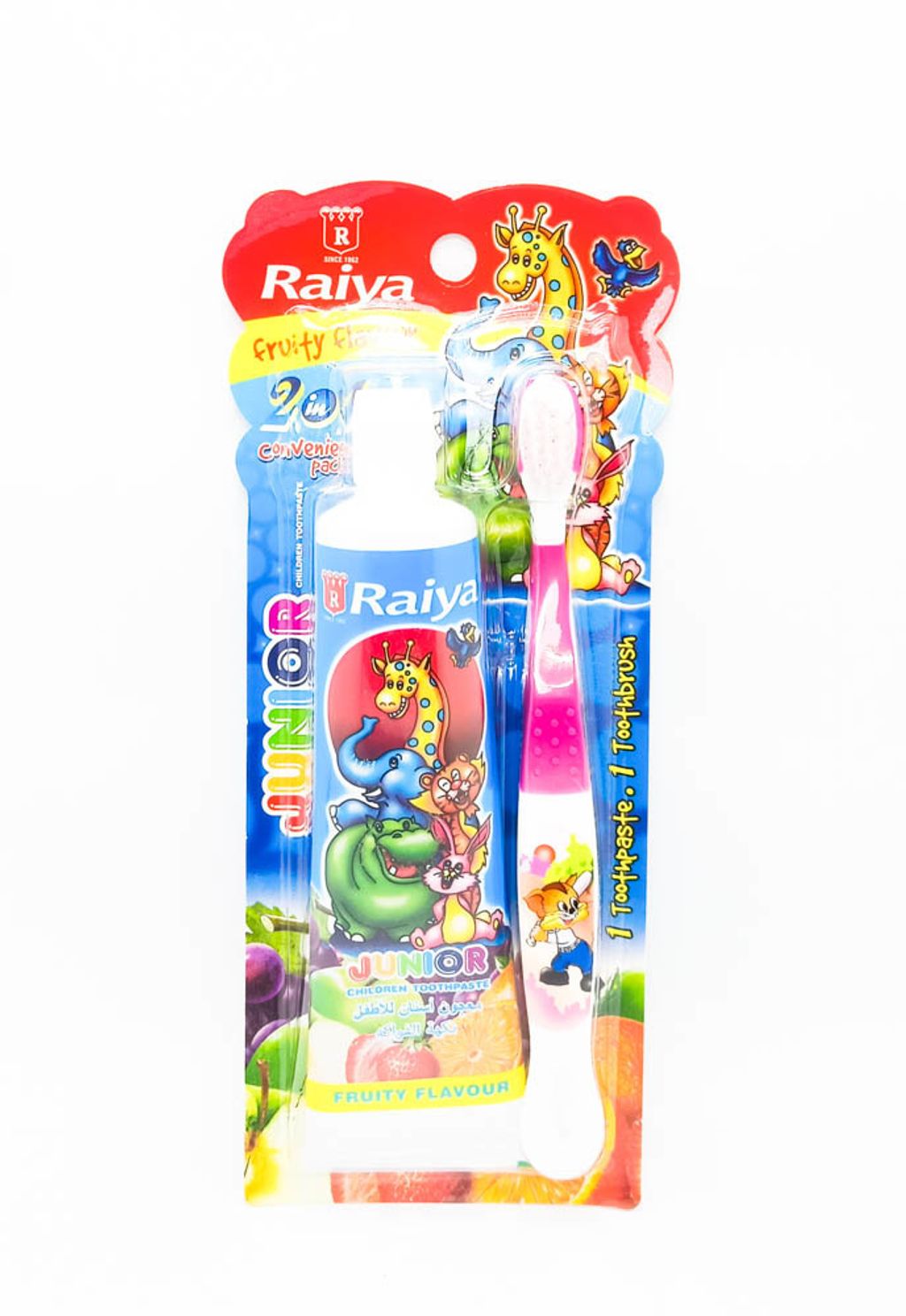 (004440) Raiya T/P Junior x 75g + T/Brush
A non-fluoride formulation which is safe for regular brushing for children.

Available with various type of fruity flavours such as Fruity, Orange, Strawberry, and Apple, Mango and Grape

Mild abrasives: -Good cleaning power while safe to gum line.
Attractive cartoon promotes children brushing fun.