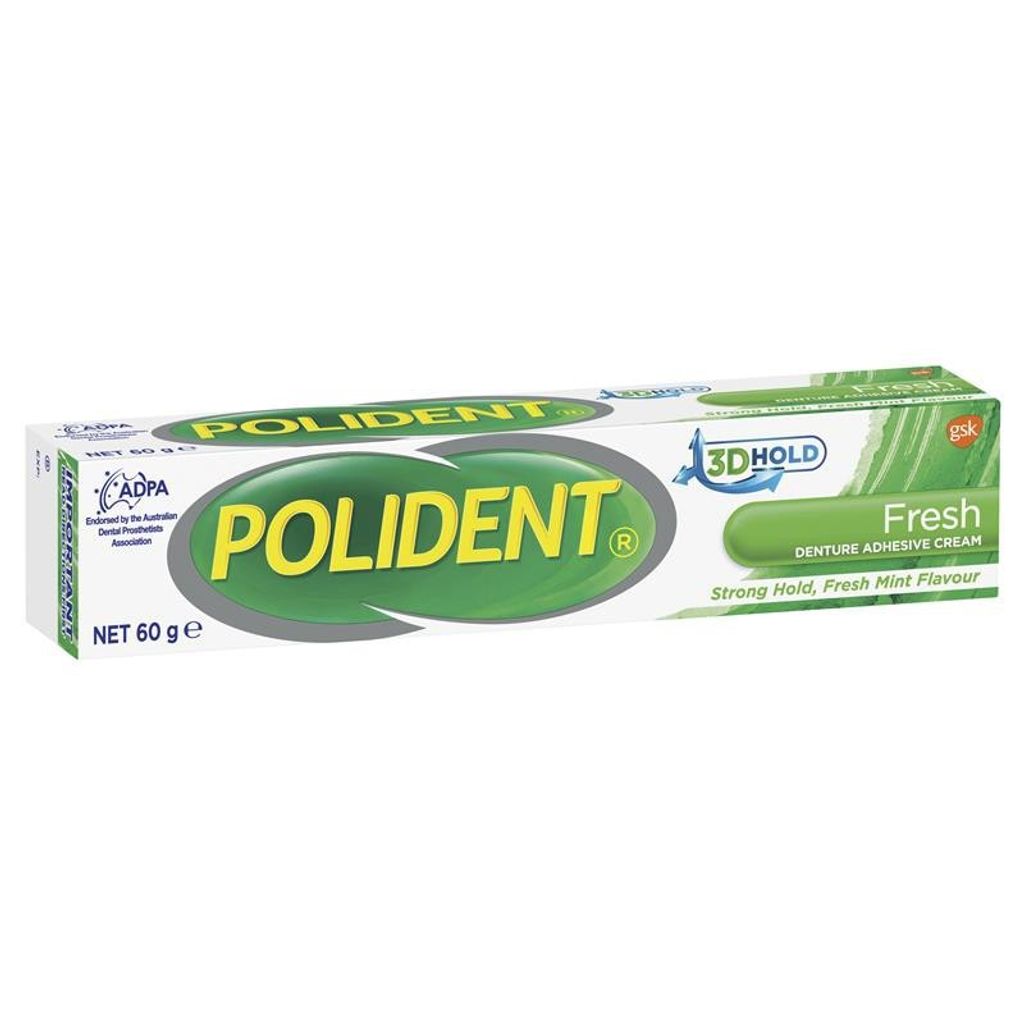 (004480) Polident Adhesive Cream Tube x60g(Fresh)
Poligrip Flavour Free Fixative Cream is formuated to give you all-day hold and is free of artificial colours and flavours so that it does not interfere with the taste of your favourite foods.
Direction for Use
1. Clean and dry your denture(s).
2. Apply Poligrip in SHORT STRIPS as shown on the carton; not too close to denture edges .
3. Rinse mouth before inserting denture(s).
4. Press denture(s) into place, hold firmly, and bite down for a few seconds to secure hold.