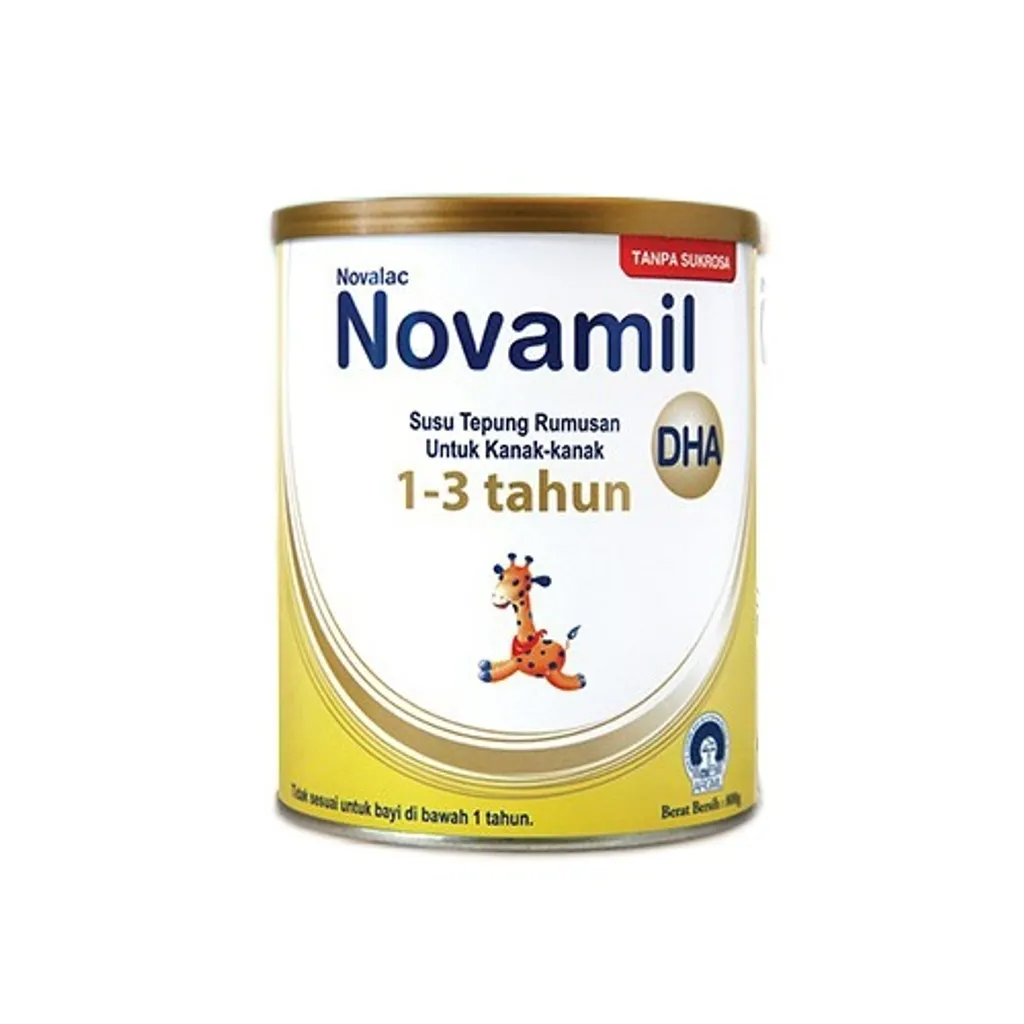 (004615) Novalac Novamil DHA x 400g (1-3 THN)
Novamil DHA is a formulated milk for children 1-3 years old fully imported from European Union. Formulated by a team of pharmacists, pediatricians, dietitians and nutritionists, Novamil DHA contains well-balanced nutrients added with DHA from fish oil, GOS Prebiotics and 5 Nucleotides, with no sucrose added.
It comes with delicious vanilla taste. Have 3 glasses of Novamil DHA to complement your child's daily meals. A growing-up formula that has been specially developed by Novalac in order to take over from milk formula in your baby's diet as of 1 year old. Milk formula is the ideal complement to a diversified diet from 1 year old and onwards. Helps cover all his nutritional needs*.
Contains calcium and vitamin D necessary for regular growth. Provides iron that contributes to regular cognitive development. It is rich in essential fatty acids. Has a delicious vanilla taste. Equal to almost 6L of reconstituted milk.