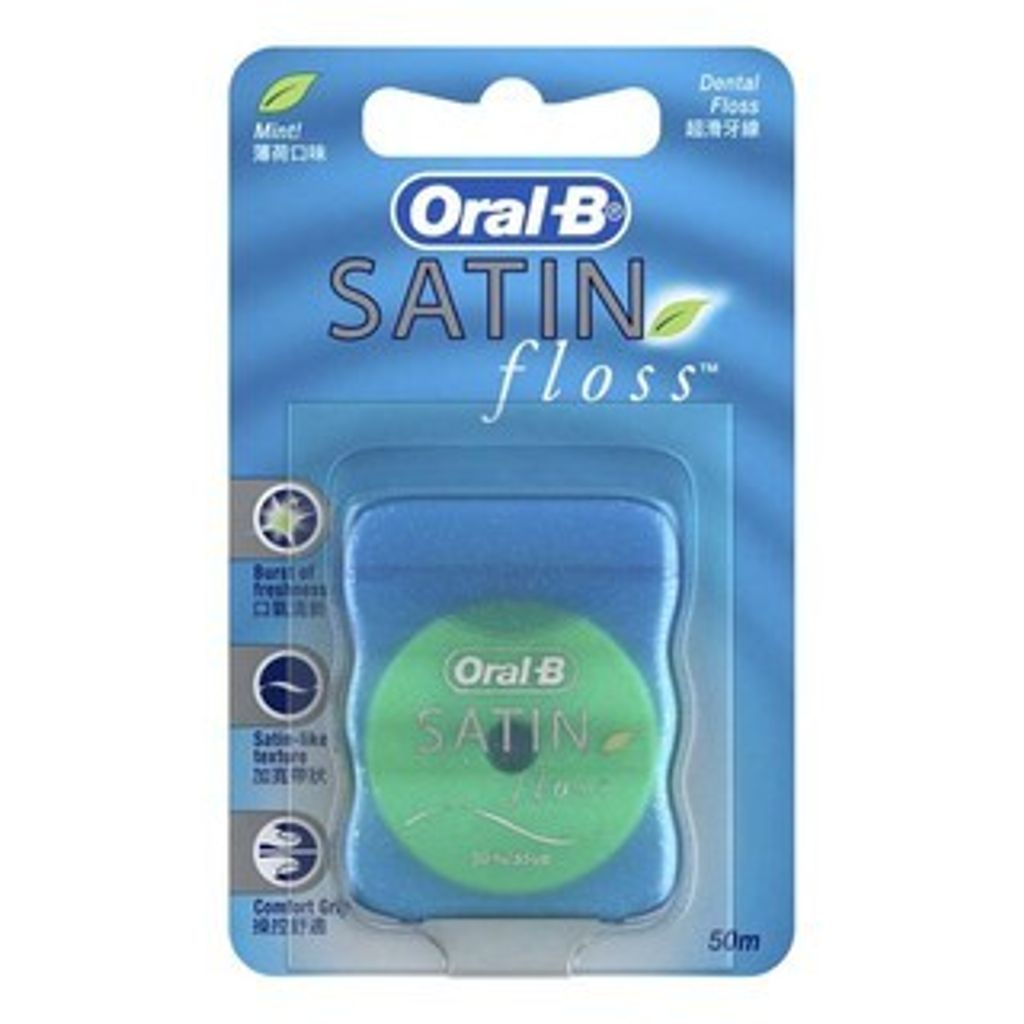 (004624) Oral-B Satin D/F Mint x 50m
Product Description

Oral-B SATINtape instantly feels different as it releases a burst of mint freshness on contact that lets you know it is working. Its unique wide satin-like ribbon is comfortable to handle. It effectively cleans out plaque and particles between your teeth, so your teeth feel squeaky clean. Daily flossing with Oral-B SATINtape helps you do more to keep your teeth and gums healthy.

Product Features

• Mint flavour: Delivers a burst of freshness to your mouth
• Waxed Dental Floss.
• Removes dental plaque where your brush can't reach.
• Shred-resistant.
• Ribbon-like shape: Cleans wide spaces between teeth

Satin-like finish:

1. Gentle on gums and fingers for your comfort
2. Easy to insert, so you can reach even the tightest spots
3. Comfortable to handle, even when wet

Product Usage

1. Wind 45 cm of Oral-B SATINtape dental floss around middle finger.
2. Gently slide floss between teeth and under the gumline. Curving floss around the tooth, use an up-and-down motion to remove plaque and debris.
3. Repeat between all teeth contacts, advancing floss to a clean section each time.
4. Use a separate length of floss for upper and lower teeth.