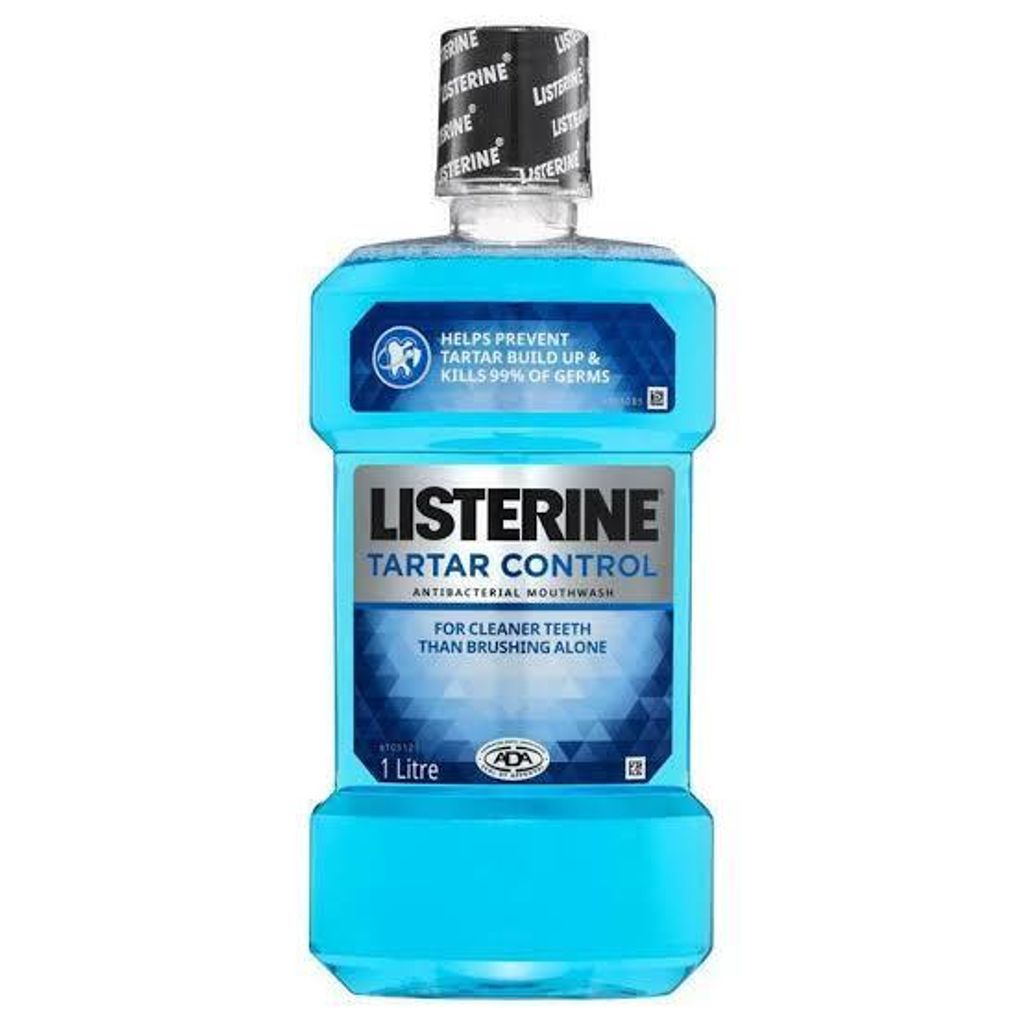 (004657) Listerine Tartar Control x 250ml (Biru)
Listerine® Tartar Control kills 99.9% of germs and fight tartar build up for cleaner teeth.
- Helps prevent tartar formation even in hard to reach places.
- Unique formula with 4 essential oils deeply penetrates to kill bacteria in the plaque biofilm
- Recommended for daily use.
Place of Origin
Thailand
Directions
Use 20ml full strength, rinse the teeth and gums for 30 seconds, twice daily as part of usual oral hygiene. Do not swallow. For adults and children 12 years above. Not recommeded for children under 12 years of age.
Ingredients
Water, Ethanol, Sorbitol, Poloxamer 407, Sodium Saccharin, Benzoic Acid, Eucalyptol, Zinc Chloride, Methyl Salicylate, Thymol, Sodium Benzoate, Menthol, Flavor, CI 42090