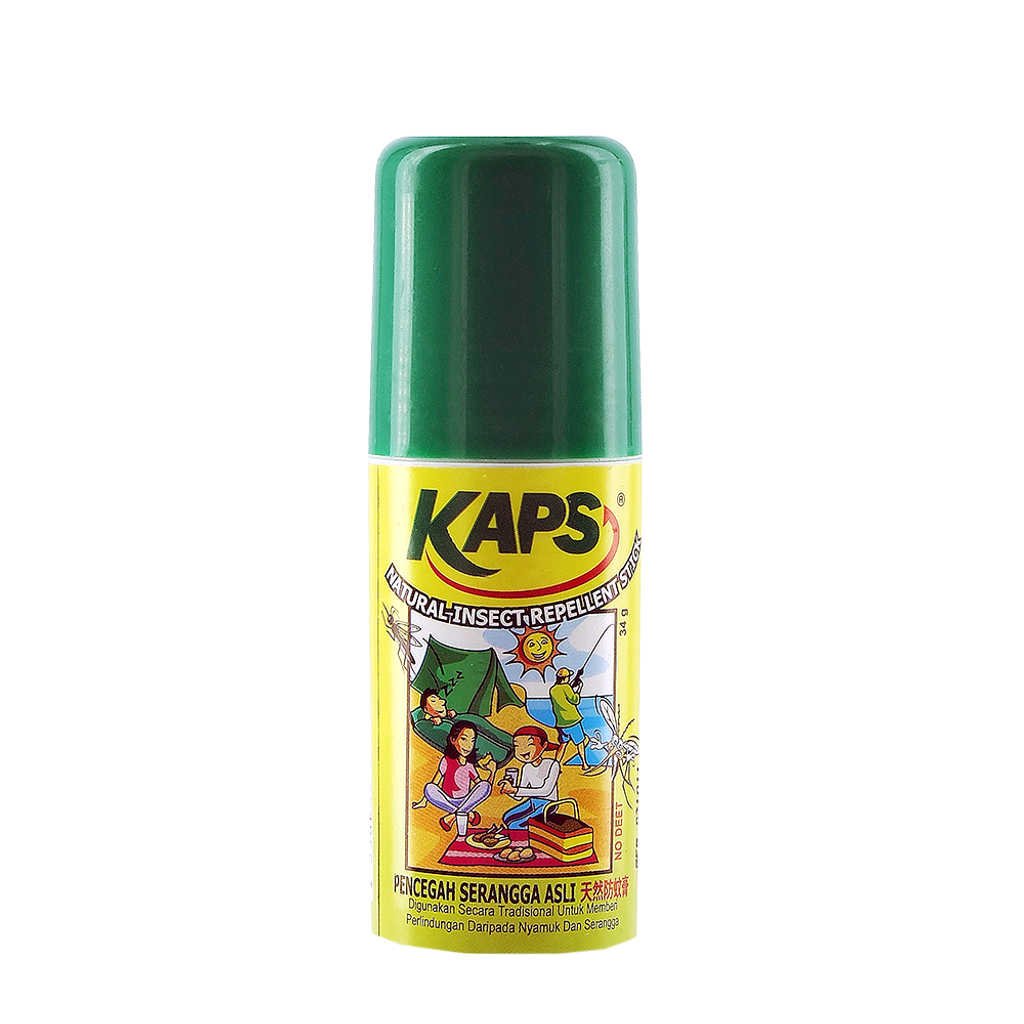 (004702) Kaps Insect Repellent Stick x 34g
Kaps Natural Insect Repellent Stick
- This pleasant and non-greasy insect repellent stick is made from Herbal extracts with natural aromatic oils. It has a fragrance which is refreshing to humans but repulsive to mosquitoes and other insects. Use it in and around the house, in parks and campsites, on the beach or golf course. Provides long lasting protection both indoors and outdoors use.
Cautions:
- In case of contact with eyes, flush with plenty of water.
- For external use only.
- Keep away from children.
Active Ingredients:
Citronella oil - 0.51 gram
Storage Condition:
- store at cool and dry place.