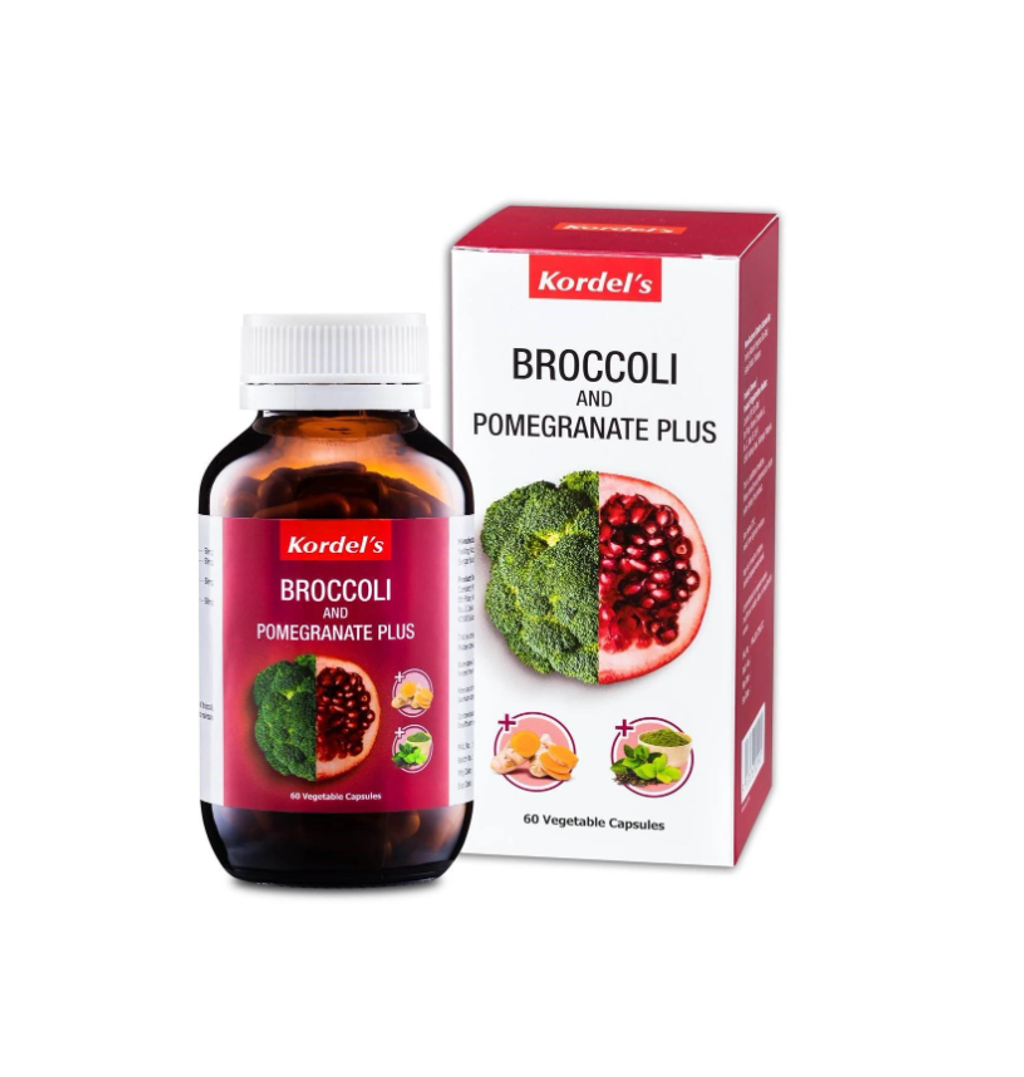 (004797) Kordels Broccoli & Pomegranate Plus Tabs x 60s
Broccoli, Pomegranate, Green Tea & Turmeric are the "Elites" in the Super Foods category. Stay healthy with just TWO capsules daily! Studies show that the combination of these 4 ingredients helps to lower down the PSA level in Prostate Cancer patients.
Broccoli contains Sulforophane, the active ingredient that actually helps to inhibit cancer cells growth and boost up liver detoxification process.