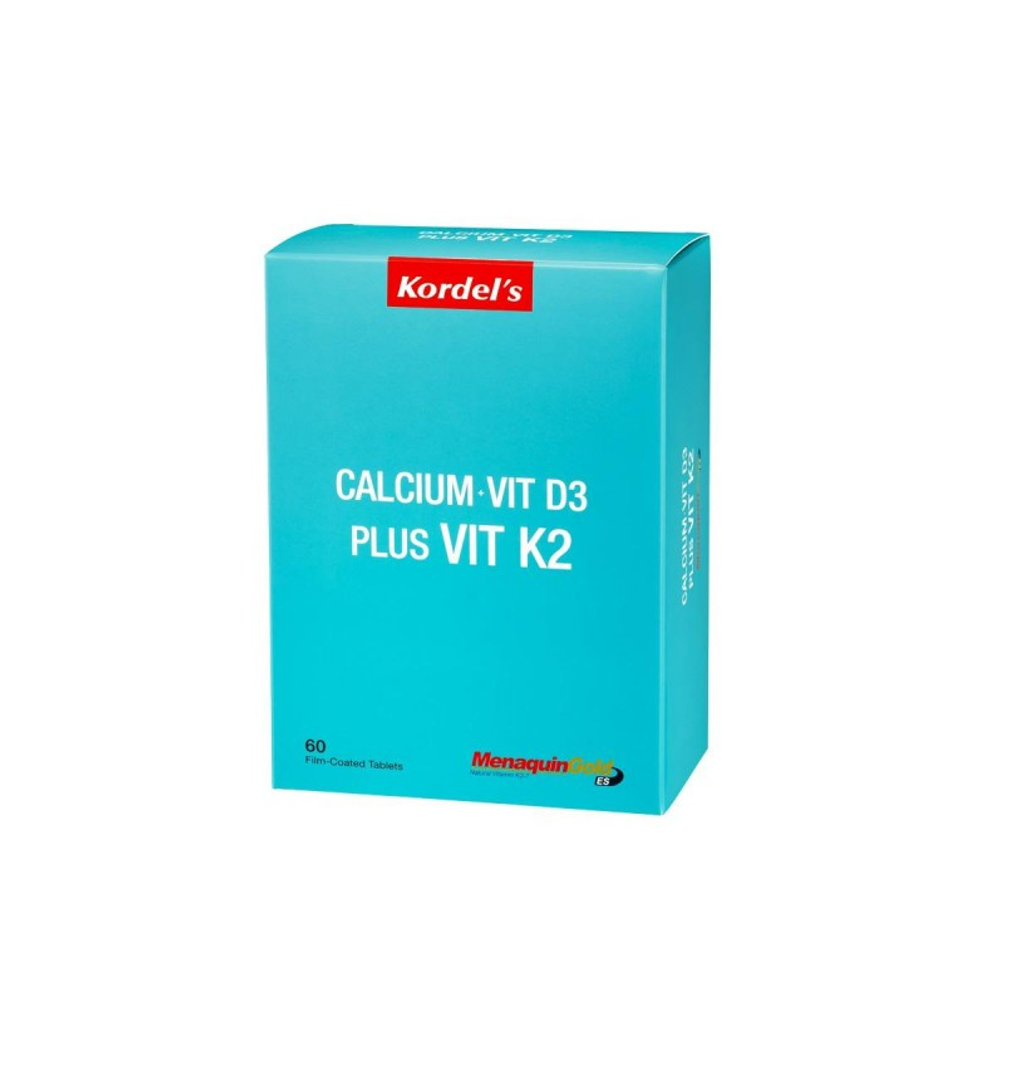 (004826) Kordels Cal + Vit D3 Plus Vit K2 Tabs x 60s
Kordel's Calcium + Vitamin D3 PLUS Vitamin K2 is the new generation calcium supplement for stronger and healthier bones.
Formulated with MenaquinGold ES (Natural Vitamin K2) 60mcg for better absorption and utilisation of calcium in the body.
Take one tablet once a day, after meal.
Calcium Carbonate (equiv. 600mg Calcium) 1667mg Vitamin D3 500iu Vitamin K2 60mcg.