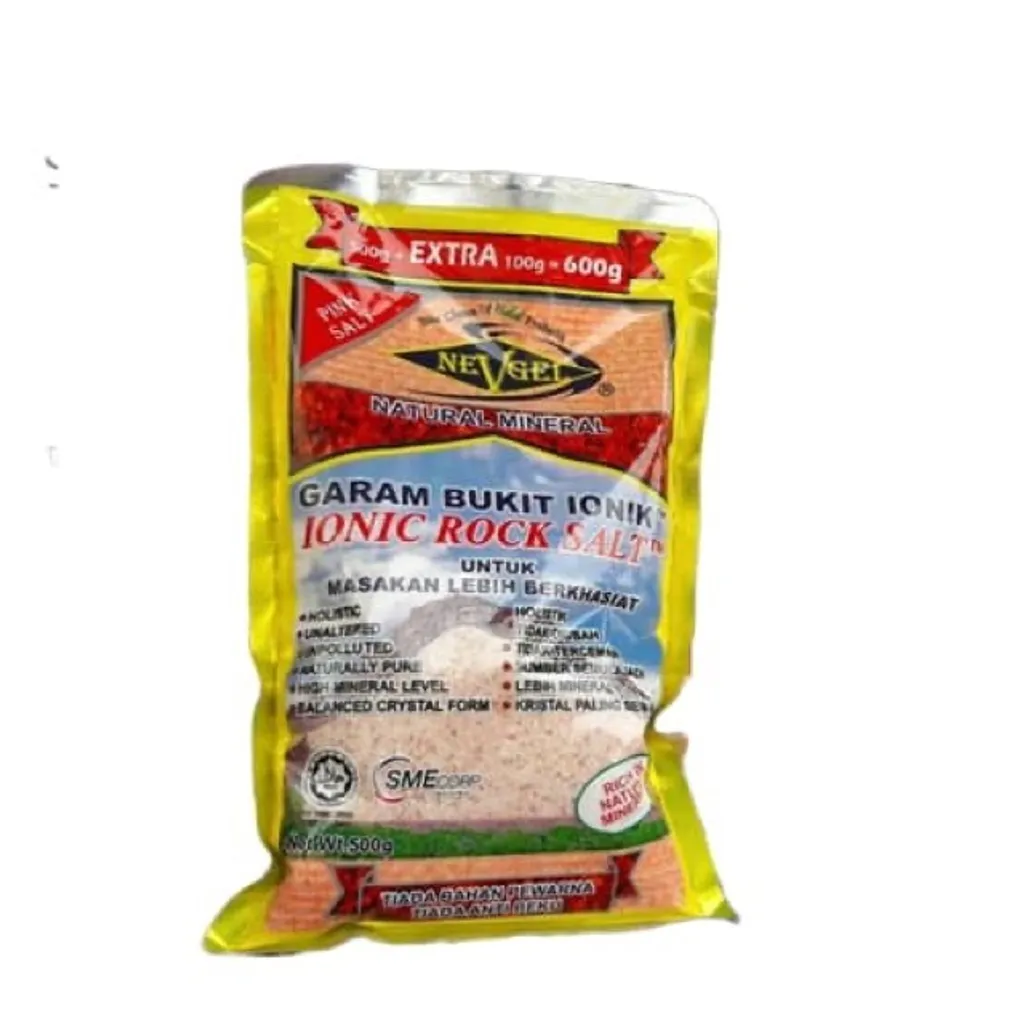 (004980) Multipurposes Rock Salt x 600g (NevGel)
MULTIPURPOSE ROCK SALT
WEIGHT: 600G
100% NATURAL SALT & FREE FROM ANY ADDITIVE OF CHEMICAL
-Photo is for illustration purpose only
-Expiry date: we will make sure the expired date is more than 3 months
-Price doesn't include delivery fees
3 usage of Rock Salt
1.Foot soaking
* Soaking in the salty water of Himalaya will stimulate certain vitamins and reduce homocysteine, a substance that is not digested and will stain the blood in the body.
* Reduces pain & fatigue after a day of standing & walking.
* Helps to treat broken heel / ankle.
*Removes itching & reduce smelly feet.
Method: Mixed 100g rock salt with a basin of room temperature or ice water. Soak for 30min & rinse with normal water. It's best to do it at before bed.
2. Bathing
*Feel fresh in reviving any part of the organ in the body that has lost its energy and vibration.
*It helps to remove toxins from the body through the soles of the feet
*Relieves muscle pain, joint pain, nausea & leg muscle cramps.
- Increases blood circulation, reduces toxins, fats / cholesterol and activates blood flow.
- Reduces pain from gout pain.
3. For washing Fish or Vegetable before cooking
- Disinfect Chemicals & germs from any food items, especially fish and vegetables