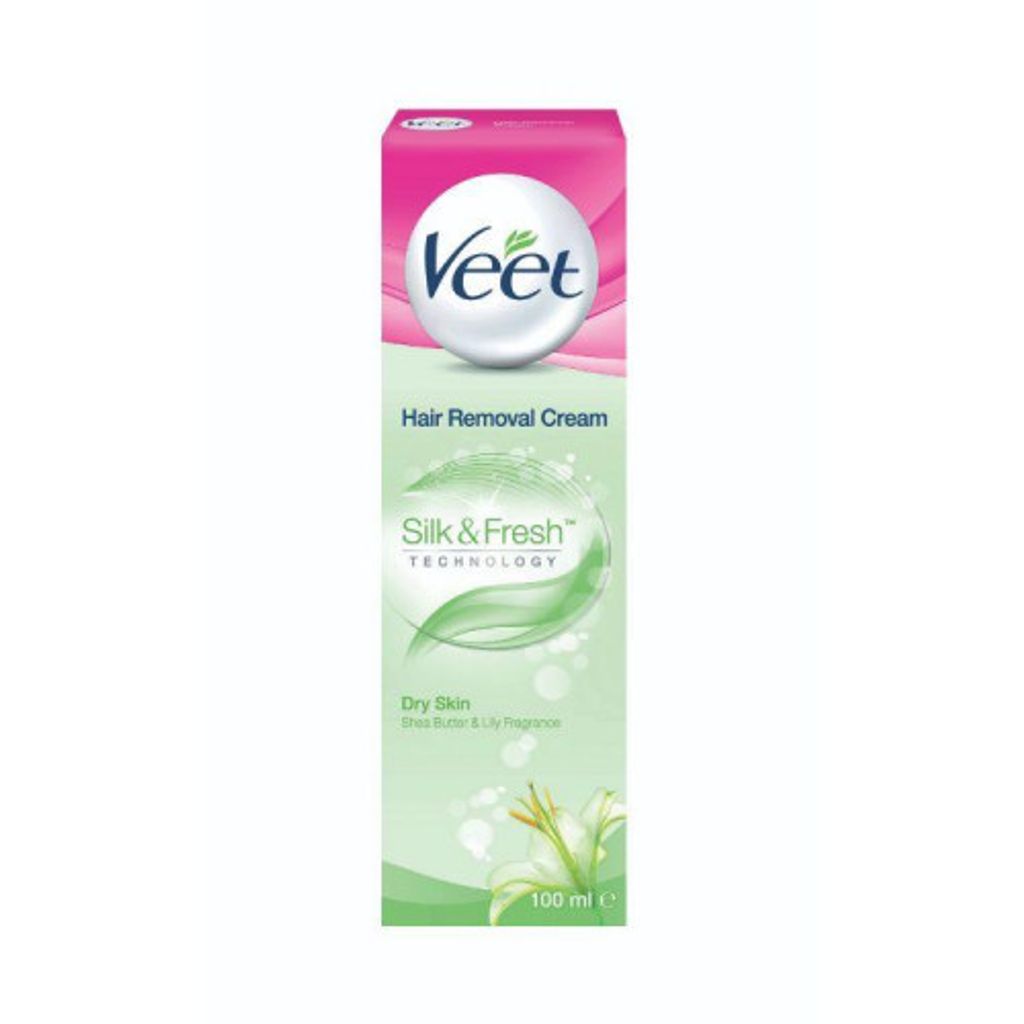 (004993) Veet Cream (Dry Skin) x 100ml
Quick Overview

Contains shea butter and lily fragrance. Proven to work on very short hair. Get touchably smooth skin for up to twice as long as shaving with Veet Hair Removal cream. Razors can be used any time when hair re-grows, between depilations, even on stubble, but hair grows back prickly. There is an alternative! Veet's formula is effective no matter how long or short the hair, including very short hair*. And unlike shaving that simply gets rid of hair on surface, Veet formula is designed to work close to the root of the hair. Therefore your hair can take noticeably longer to grow back and your skin stays smoother for up to twice as long as shaving! Specially designed for dry Skin, its formula is enriched with Shea butter and Lily fragrance to help ensure maximum respect of your skin. *Do not use on skin that has been depilated in the last 72 hours. Dermatologically tested.

Direction for Use

1)Apply directly onto the skin with the curved part of the specially designed spatula, spreading the cream evenly to fully cover the hair.
2) Leave the cream on the skin for 3 minutes, timed carefully, and then gently use the head of the spatula to test a small area. If hair comes away easily, remove the rest of the cream with the spatula. For regular areas like legs and arms, use the wider edge of the spatula. For more curved areas like the bikini line, underarm, knees and ankles, use the smaller edge. If you feel you have more stubborn or thick hair, we recommend leaving the cream on a little longer, up to, but NOT EXCEEDING 6 MINUTES in total. 3)Rinse your skin thoroughly with water after use and dry.

Ingredients

Aqua, Urea, Potassium Thioglycolate, Paraffinum Liquidum, Cetearyl Alcohol, Calcium Hydroxide, Talc, Ceteareth-20, Glycerin, Sorbitol, Potassium Hydroxide, Magnesium Trisilicate, Parfum, Propylene Glycol, Lithium Magnesium Sodium Silicate, Butyrospermum Parkii Butter, Sodium Gluconate, Acrylates Copolymer, Hydrated Silica, Methylchloroisothiazolinone, Methylisothiazolinone, CI 77891, CI 77289.

Contra Indication

Not Available

Caution

Keep out of reach of children.