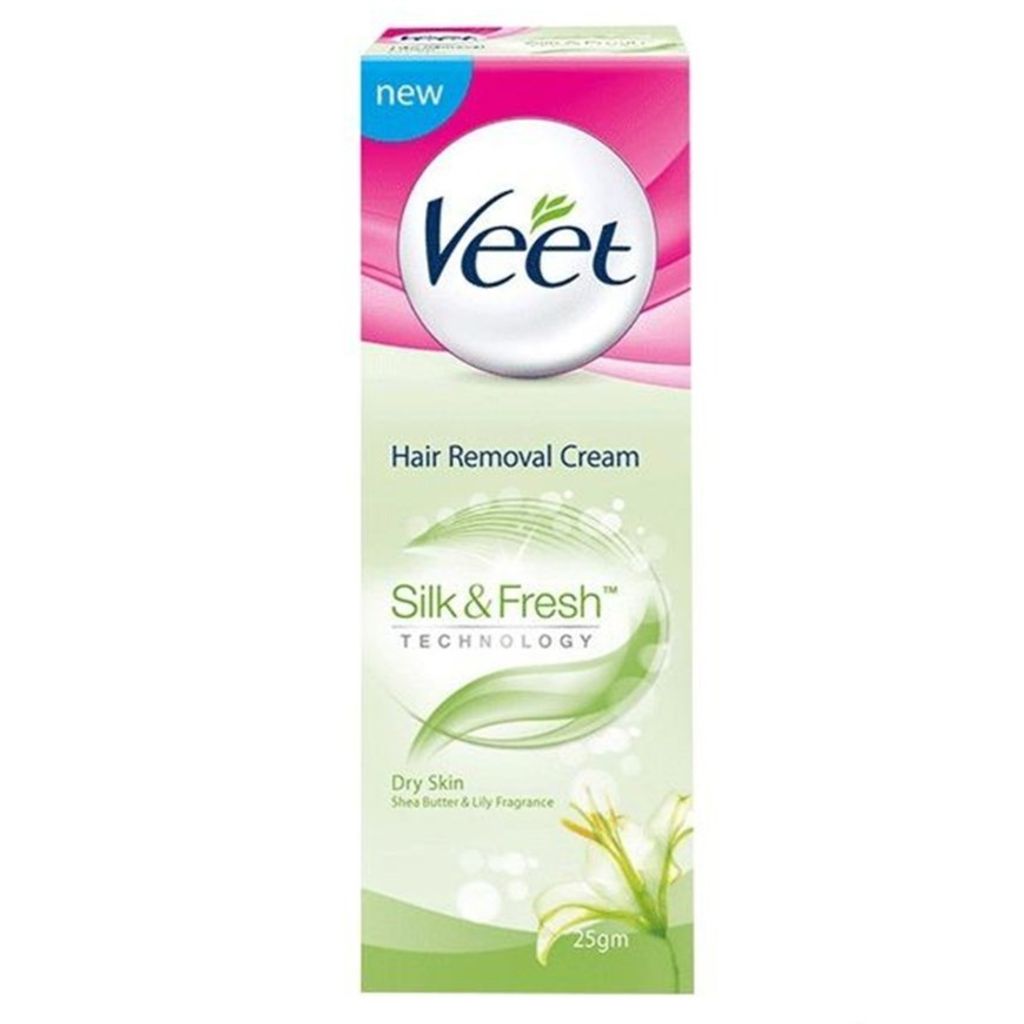 (004996) Veet Cream (Dry Skin) x 25g (H)
Experience beautiful, touchably-smooth skin that remains moisturized for as long as up to 24 hours*, with the help of Veet Hair Removal Cream. You can give your skin an uplift in a matter of just 3 minutes. Veet targets the root of the hair, leaving you with superior, long-lasting smoothness. The dry skin formula is developed with Shea Butter, famous for its moisturizing properties, and it is scented with Lily fragrance. So you'll be left with not just smooth, but silky-soft, nourished & moisturized skin.
Box Contents:
- 1 hair removal cream tube
- 1 spatula
- 1 leaflet
Suitable:
- Legs
- Bikini Line
- Underarms
- Arms
NOT SUITABLE TO USE ON FACE!!!
How to use:
1)Apply directly onto the skin with the spatula, spreading the cream evenly to fully cover the hair.
2)Leave the cream on the skin for 3 minutes, timed carefully, and then gently use the head of the spatula to test a small area. If hair comes away easily, remove the rest of the cream with the spatula. If needed, leave the cream on for a bit longer. WITHOUT EXCEEDING 6 MINUTES in total.
3)Rinse your skin thoroughly with water after use and dry.