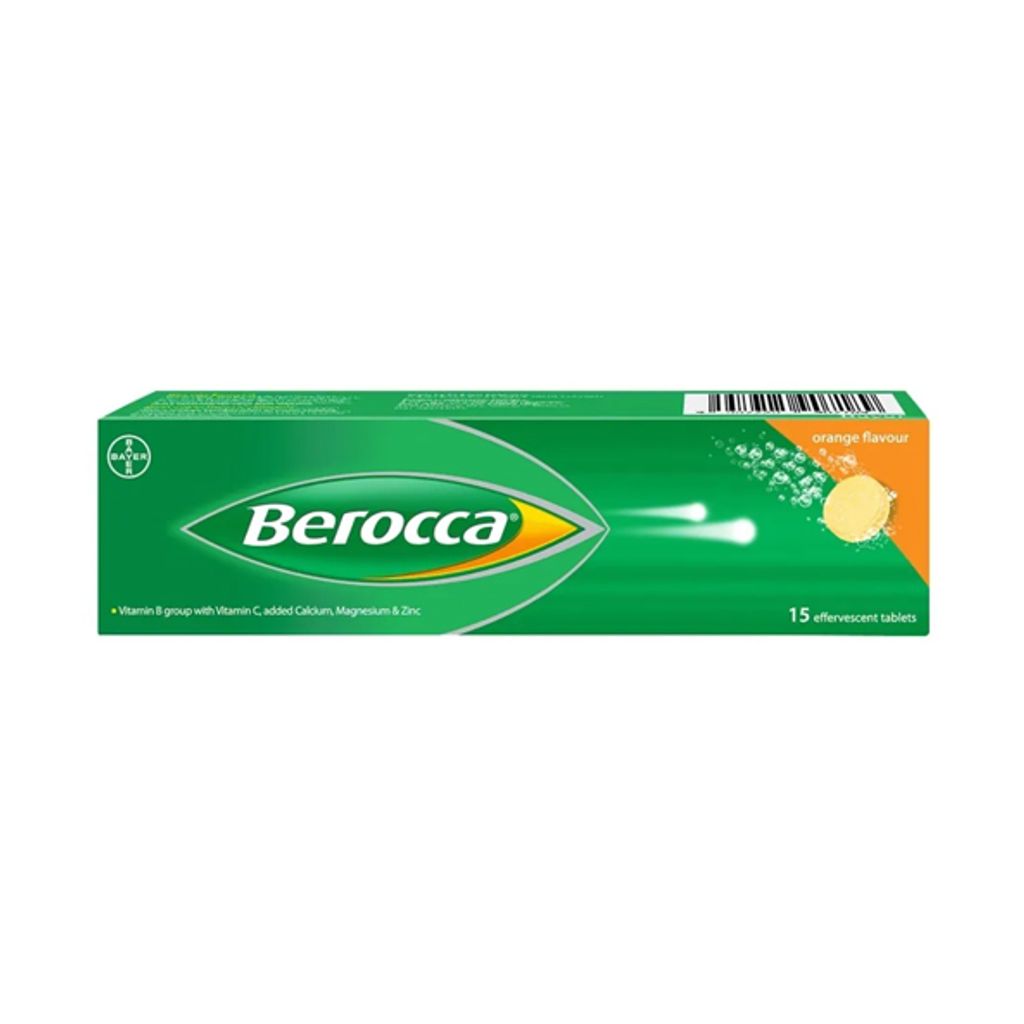 (005023) Berocca Eff Tabs x 15s
Product Details
Product Usage
"Adults and children 12 years and above, one tablet per day.
Dissolve effervescent tablet in a glass of water to make a tasty orange flavoured drink.
Not recommended for person with phenylketonuria (it contains aspartame) and who are hypersensitive to any of its ingredients."
Storage Condition
Keep container tightly closed and store below 25Ç. Does not need to be refrigerated.
.
Product Warning
Unsuitable for phenylketonurics. Keep out of reach of children.
Product Ingredient
"Each effervescent tablet contains:
Vitamin B1 15 mg

Vitamin B2 15 mg

Vitamin B3 50 mg

Vitamin B6 10 mg

Vitamin B12 10 mg

Pantothenic Acid 23 mg

Biotin150?g

Vitamin C 500 mg

Folic Acid 400 mg

Calcium 100 mg

Magnesium 100 mg

Zinc 10 mg "