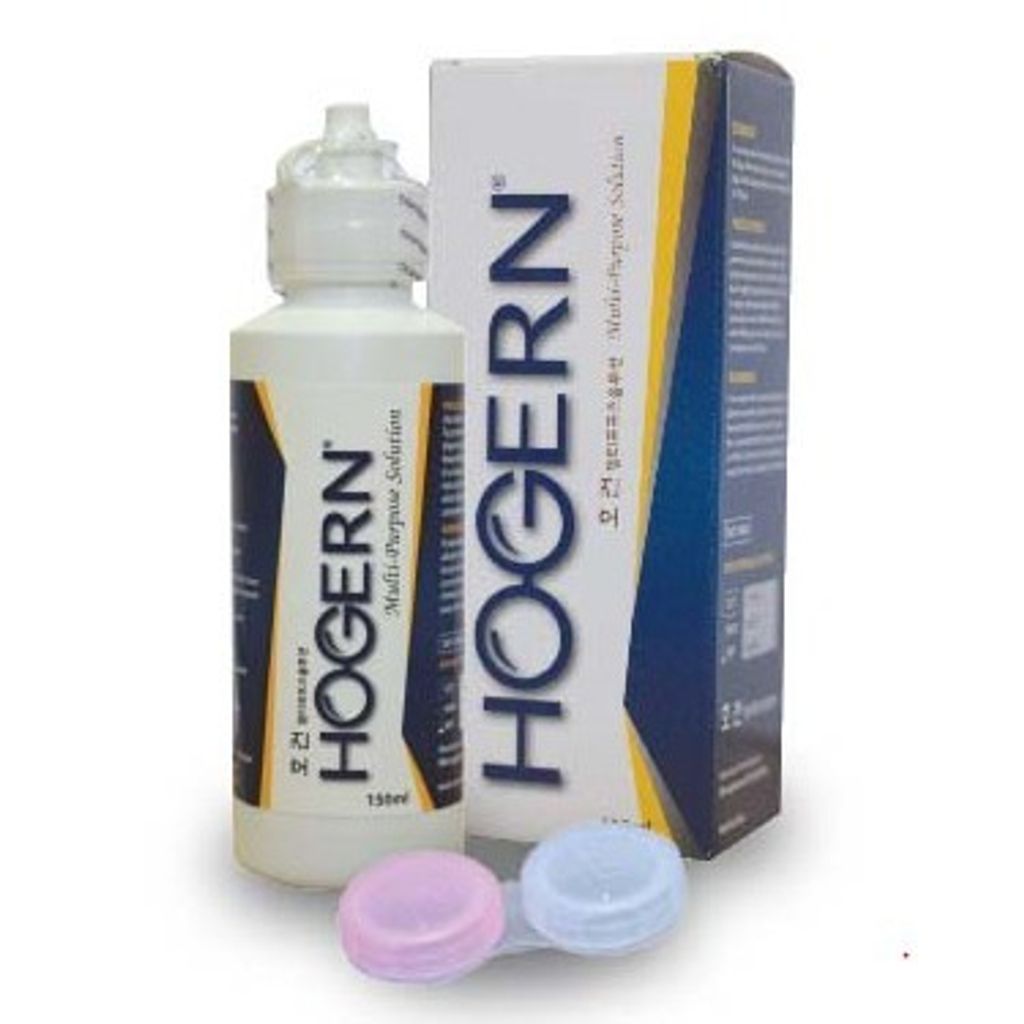 (005045) Hogern Multi-Purpose Solution x 150ml
HOGERN Multi-Purpose Solution is a specially formulated multi-purpose contact lens care solution for cleaning, rinsing, disinfecting and removing of protein daily. It is proven safe, effective and suitable for all types of soft contact lenses and cosmetic contact lenses.
CONTENTS:
Polyhexamide, Poloxamer 407, EDTA, Potassium Chloride, Boracic Acid.
DIRECTIONS FOR USE:
Make sure hands are completely clean when handling contact lenses.
Rinse thoroughly both sides of lenses for approximately 5 seconds.
Disinfect by placing the rinsed lenses in the case provided and fill up with HOGERN Multi Purpose Solution.
Allow to soak for a minimum of 4 hours or overnight prior to wearing.
No rubbing required.
Saline not required. However, Saline is recommended as an economical alternative for rinsing.
Do not re-use solution.
Wash lens case with fresh solution before using again
STORAGE:
Please discard remaining solution within 30 days after opening. Lenses may be kept in the unopened case to a maximum of 30 days.
PRECAUTIONS:
Use before expiration date marked. To prevent contamination, never touch dispensing spout to any surface. Keep bottle tightly closed when not in use. It is always recommended to follow instructions and all label directions which failing to do so might result in unwanted eye infections.