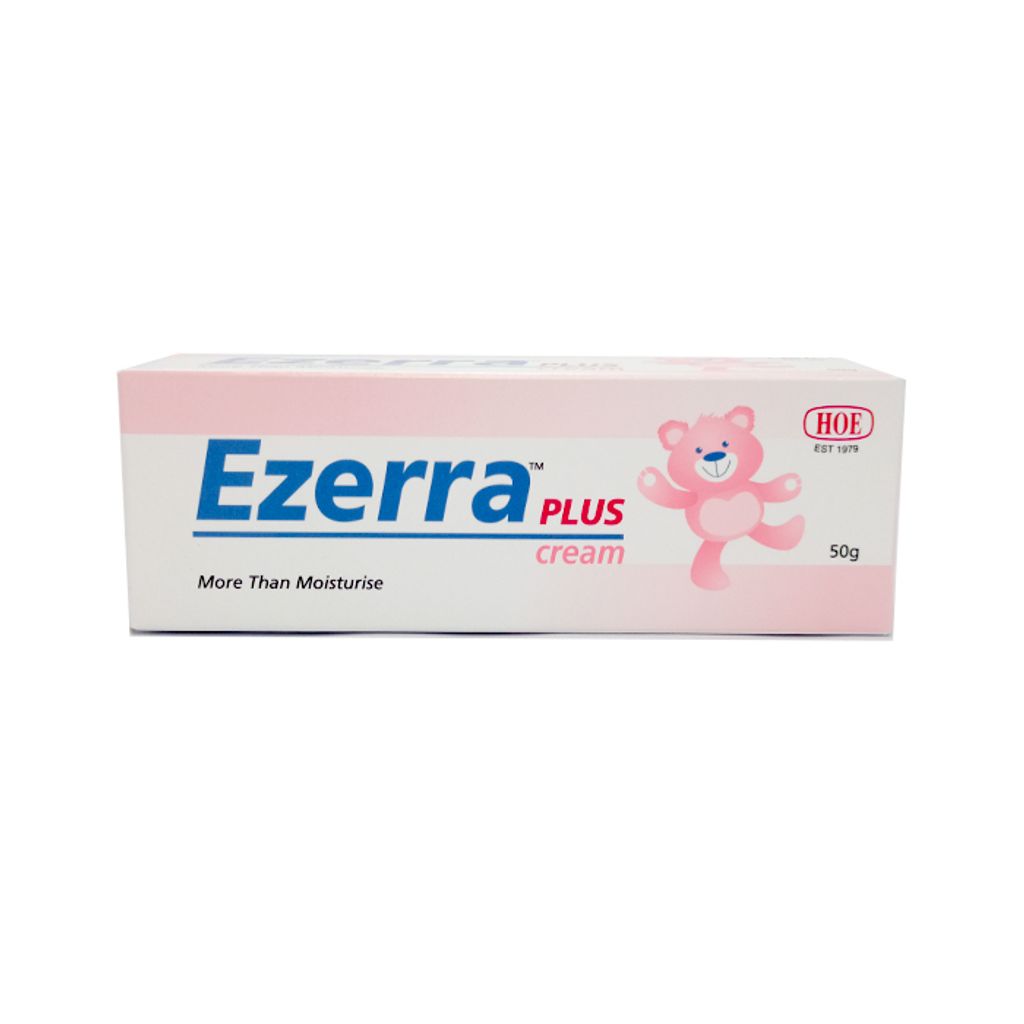 (005086) Ezerra Plus Cream x 50g
Note :

Produk ini hanya boleh dibeli di cawangan Farmasi Ehsan dan belian secara borong berlesen sahaja
Information :
Ezerra cream helps to relieve symptoms of dryness, itchiness and inflammation. It is recommended for mild to moderate cases of atopic dermatitis, particularly in infants and children.
Stimutex AS has anti-histaminergic properties. It blocks the release of inflammation markers e.g. cytokine and blocks histamine release (blocks pruritus, inflammation and reddening). Saccharide Isomerate has an unique moisturizing properties, it can thus Attract, Retain & Regulate moisture similar to Natural Moisturizing Factor of the skin.
Direction:
Apply Ezerra 3 to 4 times daily to the affected areas
Contents Spent grain wax, Butyrospermum parkii extr, Argania spinosa kernel oil, ceramide, cholesterols, free fatty acids, saccharide isomerate
Indications Moisturiser & relieves skin dryness & itchiness, symptoms associated w/ dry & sensitive skin.
Dosage Apply tds-qds to affected area or as required.
Special Precautions Hypersensitivity.
MIMS Class Emollients, Cleansers & Skin Protectives
ATC Classification D02AX - Other emollients and protectives ; Used as skin emollients and protectants.