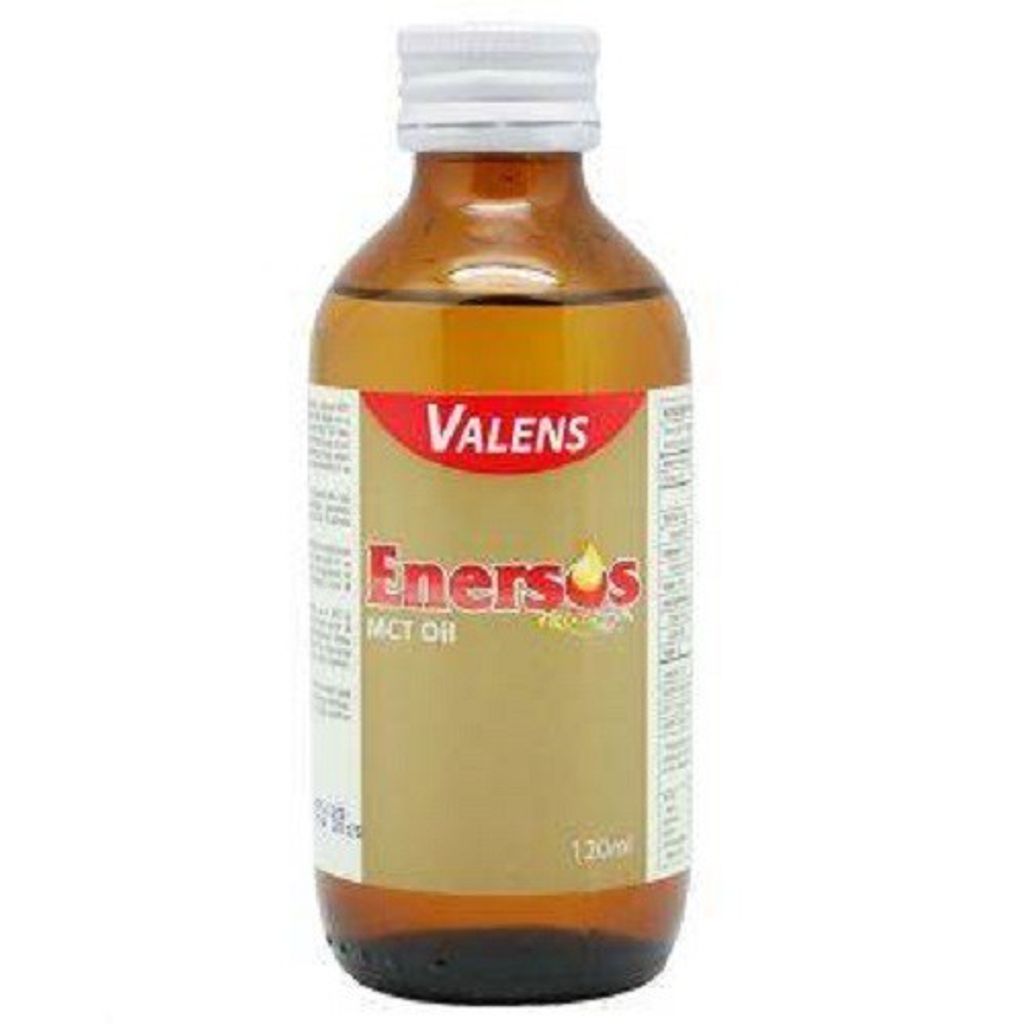 (005111) Enersos MCT Oil x 120ml
Enersos MCT Oil is 100% pure medium chain triglycerides. Enersos MCT Oil is a good source of calories (8.3 calories per gram) for those on a carbohydrate restricted diet. Unlike other dietary fats, Enersos MCT Oil does not require bile to be emulsified, so it is quickly available to the body as an energy source. Enersos MCT Oil is not generally considered tasty when consumed straight. Enersos MCT Oil is excellent as a salad dressing or as as added supplement in a meal replacement shake.
Active Igredients
Enersos contain MCT Oil (Medium Chain Triglycerides) 120ml
Indication and Usage :
As nutritional support in patients who has malabsorption or are critically ill, like in immunosuppression, pulmonary diseases, liver deseases, neurological injuries, cancers surgically ill patients and some infants as enteral supplemental nutrition.
Dosage And Administartion
Adult with malabsorption syndromes typically use one tablespoon up to three times a day with food or as directed by a physician or dietitian. (One tablespoon is equivalent to approximately 15 grams of MCT.) For infant, normal dosage is 0.5ml of Enersos MCT Oil to be added into 30ml of feeding liquid.
Precaution
Great caution should be exercised on the use of MCT in those with diabetes, acidosis, ketosis, cirrhosis and inborn error of metabolism, medium-chain acyl CoA dehydrogenase deficiency. Doses greater than 85 grams (over five tablespoons) taken at one time may cause intense intestinal cramping. if any stomach upset occurs after ingrestion, decrease the amount taken.