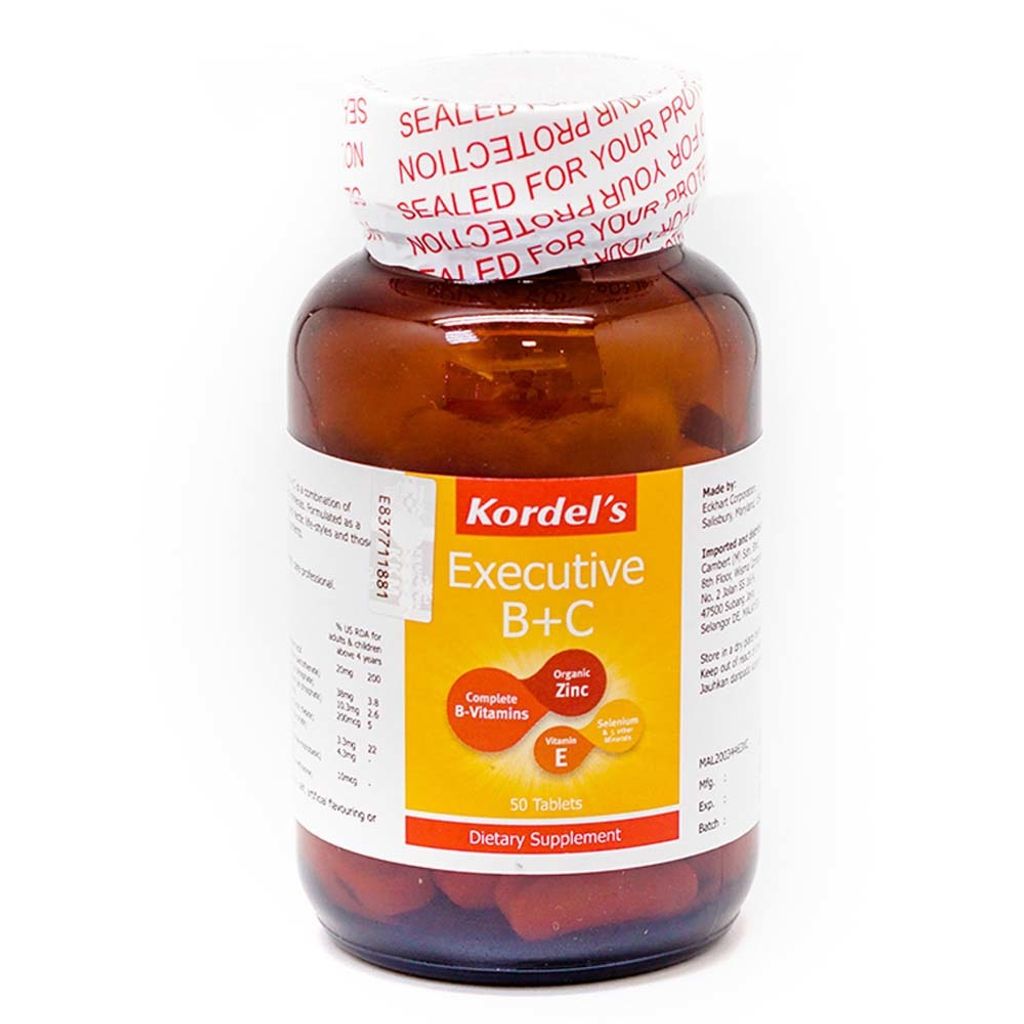 (005141) Kordels Executive B+C Tabs x 50s
Kordel's Executive B+C is a high potency formula that is specially catered for people who lead a stressful and hectic life. For individuals who are constantly on the go, such as working mothers, would find this unique formula helpful to cope with their daily challenges.
Understand how your body reacts to the many challenges
Feeling overwhelmed and stressed out can put your mind and body system under tension. Your body will try to accommodate by having a change in your hormone levels, heart rate, digestion, blood pressure and breathing. These changes are energy demanding and would raise your nutritional needs.
Following are a series of signals that telling you your body needs additional nutrients during time of stress:
Unexplained fatigue
Headache/migraine
Being emotional
Muscle soreness (shoulder and back)
Appetite changes
Recurrent mouth ulcer
Recurrent flu and colds
Anxiety
Recharge yourself nutritionally
Indications:
Suitable for all adults, especially for people leading busy and hectic lifestyles and those who have increased requirements for these nutrients.
Dosage:
Take 1 daily, or as directed by your healthcare professional.