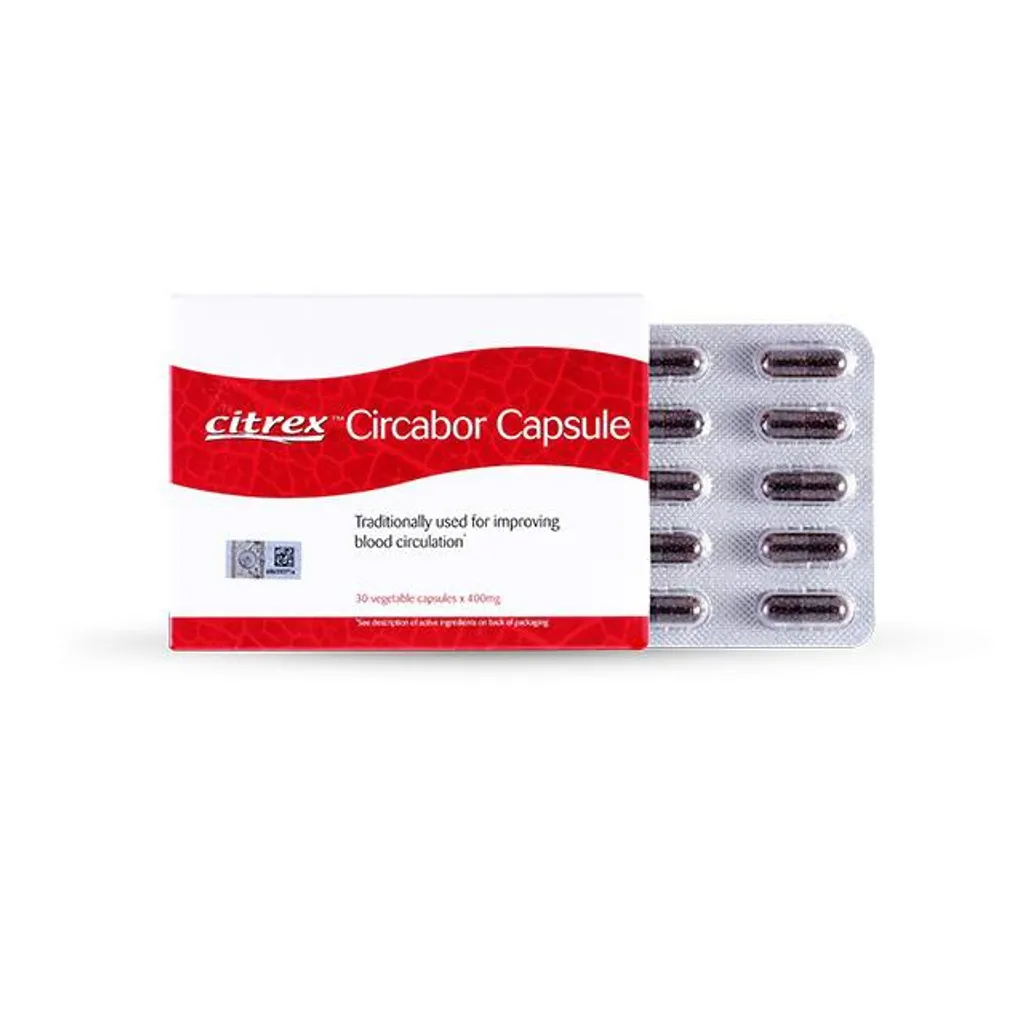 (005206) Citrex Circabor 400mg Caps x 30s
Product Description
Citrex Circabor Capsule 30s Vegecaps
Description
Traditionally used for improving blood circulation.
How it Works
• Helps micro-circulation
• Cardio-vacsular protection
• Relieves feeling of heavy legs.
• Improves venous return, reduces swelling.
• Antioxidant protection
• Strengthen capillary and vein walls
Benefits
• Helps to improve blood circulation.
• Helps in maintaining the strength of blood vessels.
• Supports venous return and relieves sweeling
Each 400mg capsule contains:
• Blackcurrant (Ribes nigrum) fruit extr 90 mg
• olive (Olea europaea) leaf extr 60 mg
• red vine (Vitis vinifera) leaf extr 30 mg
• bilberry (Vaccinium myrtillus) fruit extr 20 mg
Suggested use:
Adult: Take 1 capsule each time, once daily before/after meals, with a glass of water.