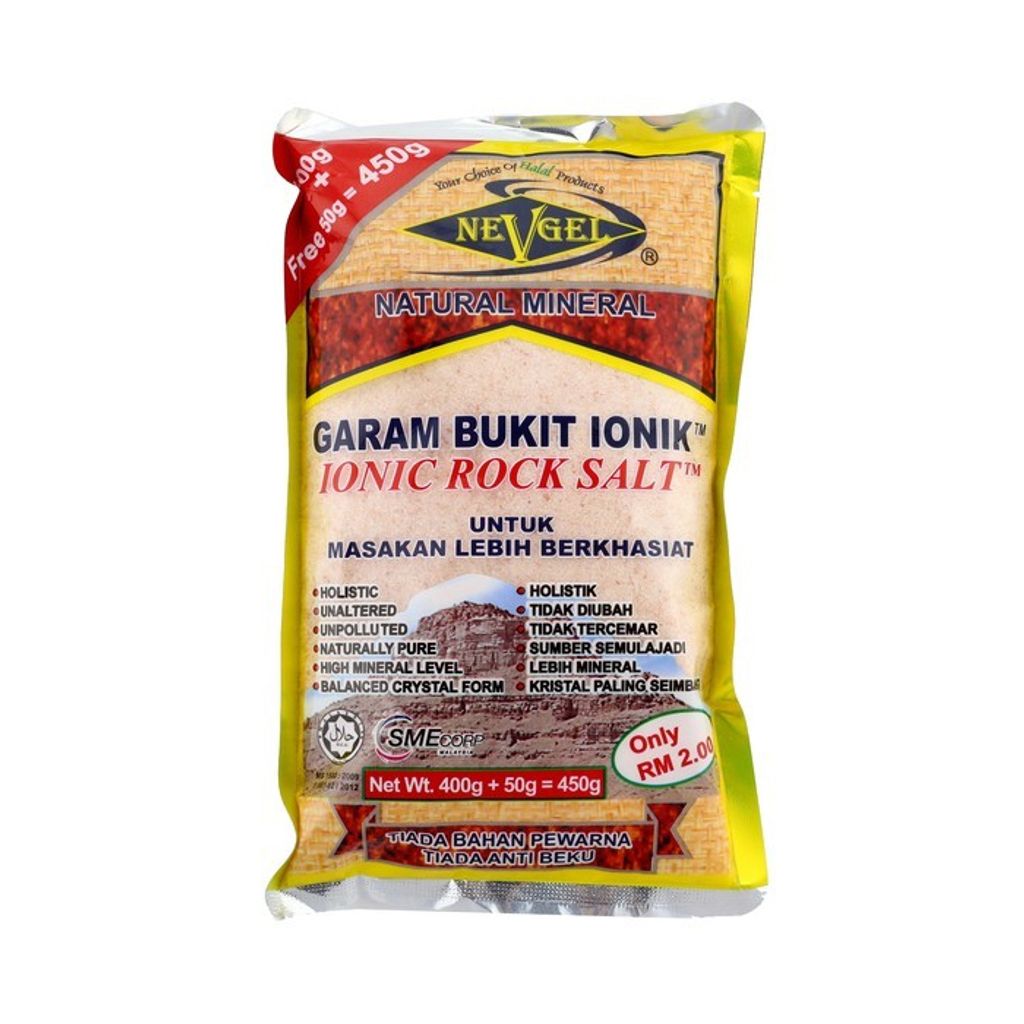 (005209) Pure Rock Salt Premium x 450g (NevGel)
World's Purest Rock Salt mined at the foothills of Himalayas.
Hygienically processed to maintain purity and therapeutic properties.
It has high level of potassium, calcium and another 84 essential elements.
Rock Salt is known for its medicinal values and is reputed to act in balancing bodily functions.
Ionic Rock Salt:
? Holistic
? Unaltered
? Unpolluted
? Naturally Pure
? High Mineral Level
? Balanced Crystal Form
? No Color Treatment
? No Anti Caking Agent