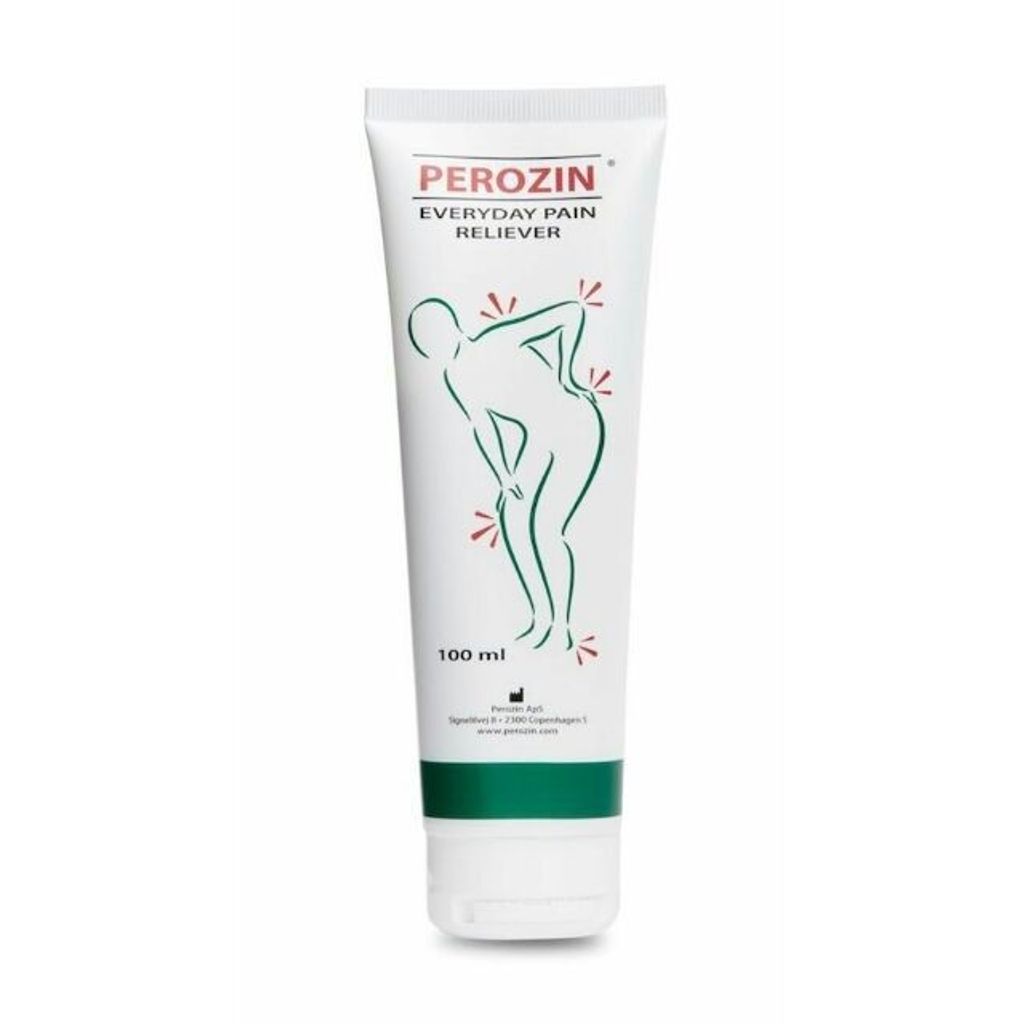 (005213) Perozin Pain Reliver Cream x 100ml
PEROZIN is a mild and pleasant cream to help people with acute pain in muscles and joints. After PEROZIN is applied to the painful areas, the cream has a cooling effect. This effect is achieved by the evaporation of alcohol. The skin feels cooler and the cream eases the pain quickly. PEROZIN is based on natural ingredients. A special manufacturing process ensures that the herbs are extracted optimally.
These herbs – peppermint, rosemary, ginger and arnica – then work in synergy to provide the beneficial characteristics. PEROZIN is suitable for both young and old and can be used for morning stiffness, cramps and joint pain. Pregnant women may want to use the cream to help relieve cramps. PEROZIN is recommendable for athletes to cool muscles after exercise and during injuries. PEROZIN is used by professional athletes at major sports and tour events for cooling and relieving pain. PEROZIN is based on ingredients of the finest quality from natural origin. The cream contains essential oils and herbal extracts in very low percentages. PEROZIN with the benefits of cryotherapy (cold treatment). Gives a rapid and lasting effect. Can be applied to all joints. Has high user satisfaction: they use it again and again. Helps with sensitive, stiff and tired muscles.