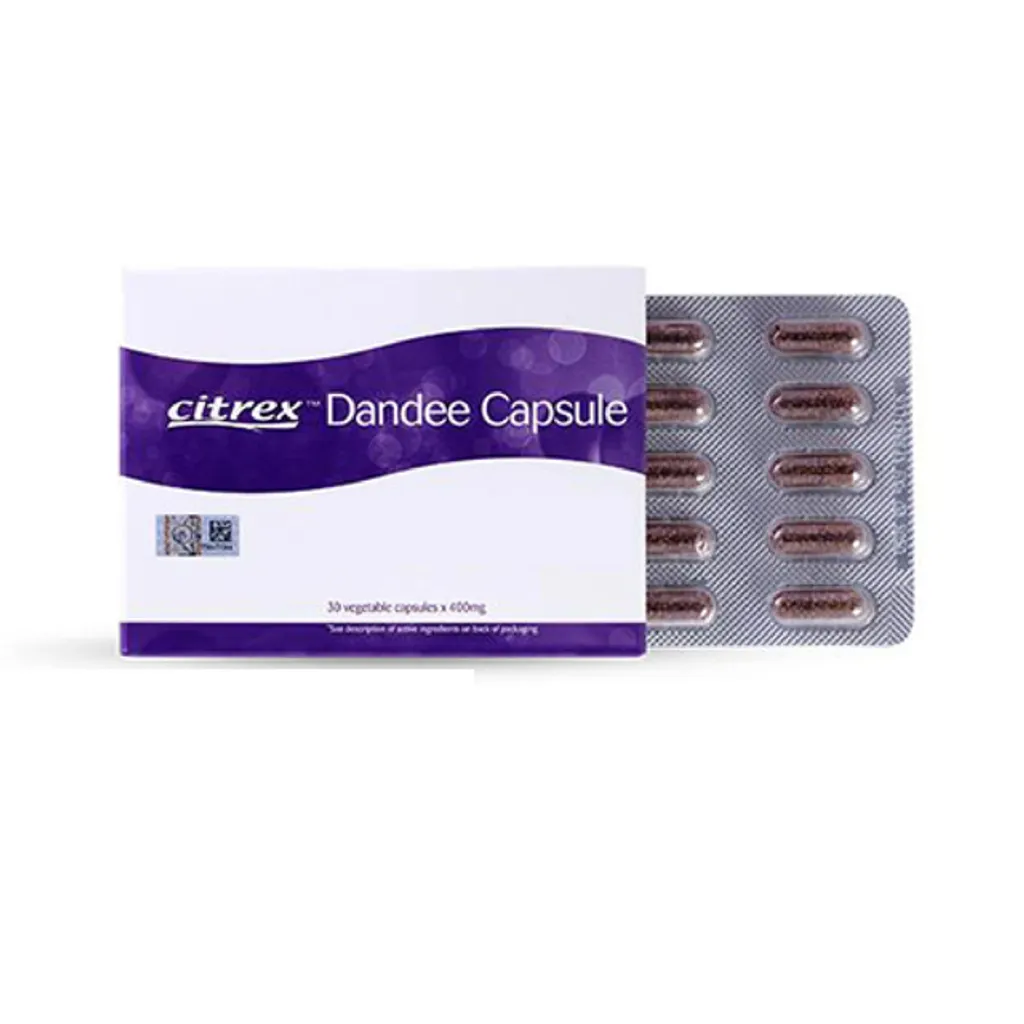 (005223) Citrex Dandee 400mg Caps x 30s
Product Description
Traditionally used for improving digestion and bowel function.
How Citrex Dandee works in your body?
Fights bloating
Facilitates digestion process
Relaxing and antispasmodic action on stomach and intestine muscle
Each 400mg capsule contains:
Lemon Balm (Melissa officinalls) leaf extract 56.25mg
Dandelion (Taraxacum officinale) root extract 56.25mg
Sage (Salvia officinalis) leaf extract 37.5mg
Suggested use:
Adult: Take 1 capsule each time, once daily before/after meals, with a glass of water.