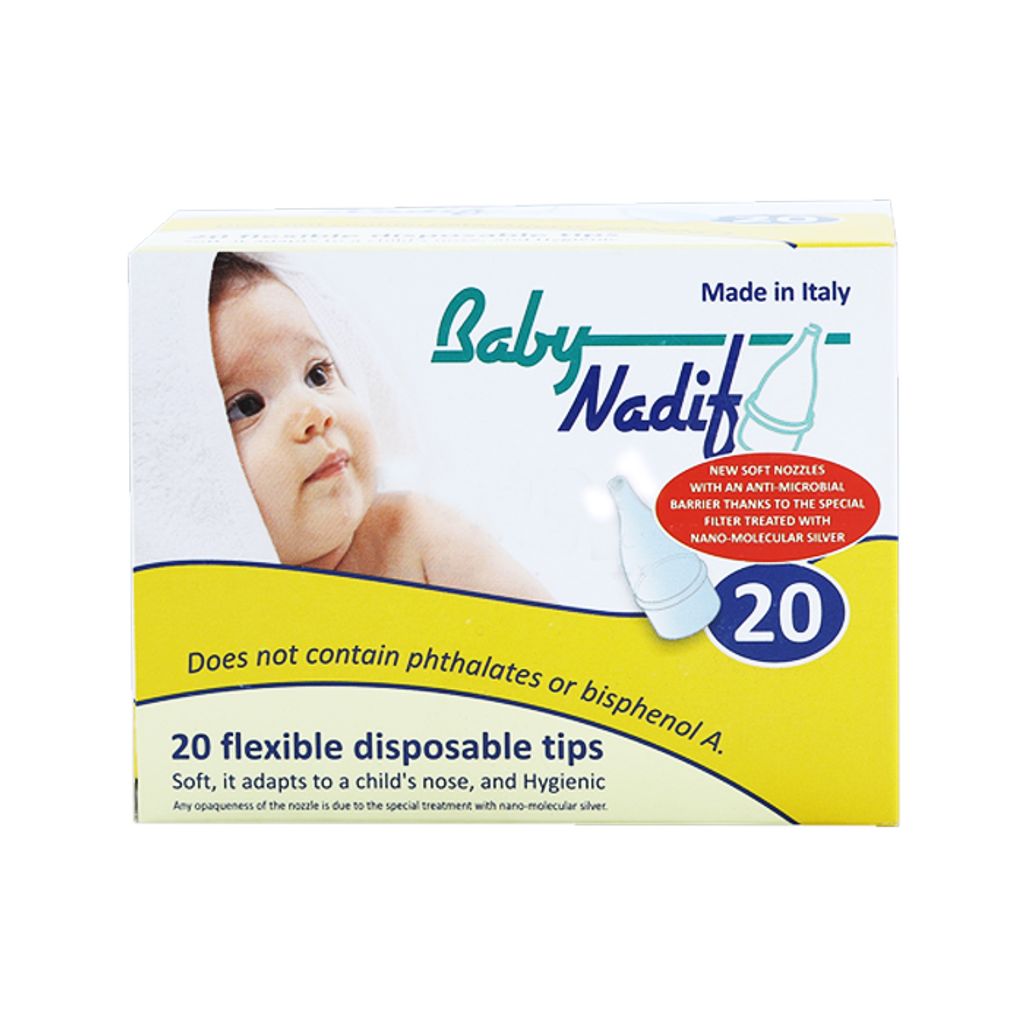 (005236) Baby Nadif Disposable Refill Kit x 20s
Product Description
MADE IN ITALY
New soft nozzles with an anti-microbial barrier thanks to the special filter treated with nano-molecular silver.
Does not contain phthalates or bisphenol A.
Contains 20 flexible tips with an absorbent filter to be used with the Baby Nadif nasal aspirator (sold separately). The Baby Nadif spare parts adapt to the baby's nostrils completely safely thanks to the soft material it is made from.
Each tip contains an absorbent filter to retain mucus and avoid contamination by the person aspirating. The tips are disposable and must be eliminated after each aspiration. Colds in babies, when they cannot yet blow their noses, faster the stagnation of mucus and therefore the proliferation of virus and bacteria. When babies have a stuffy nose, it may be difficult for them to breastfeed and sleep well.