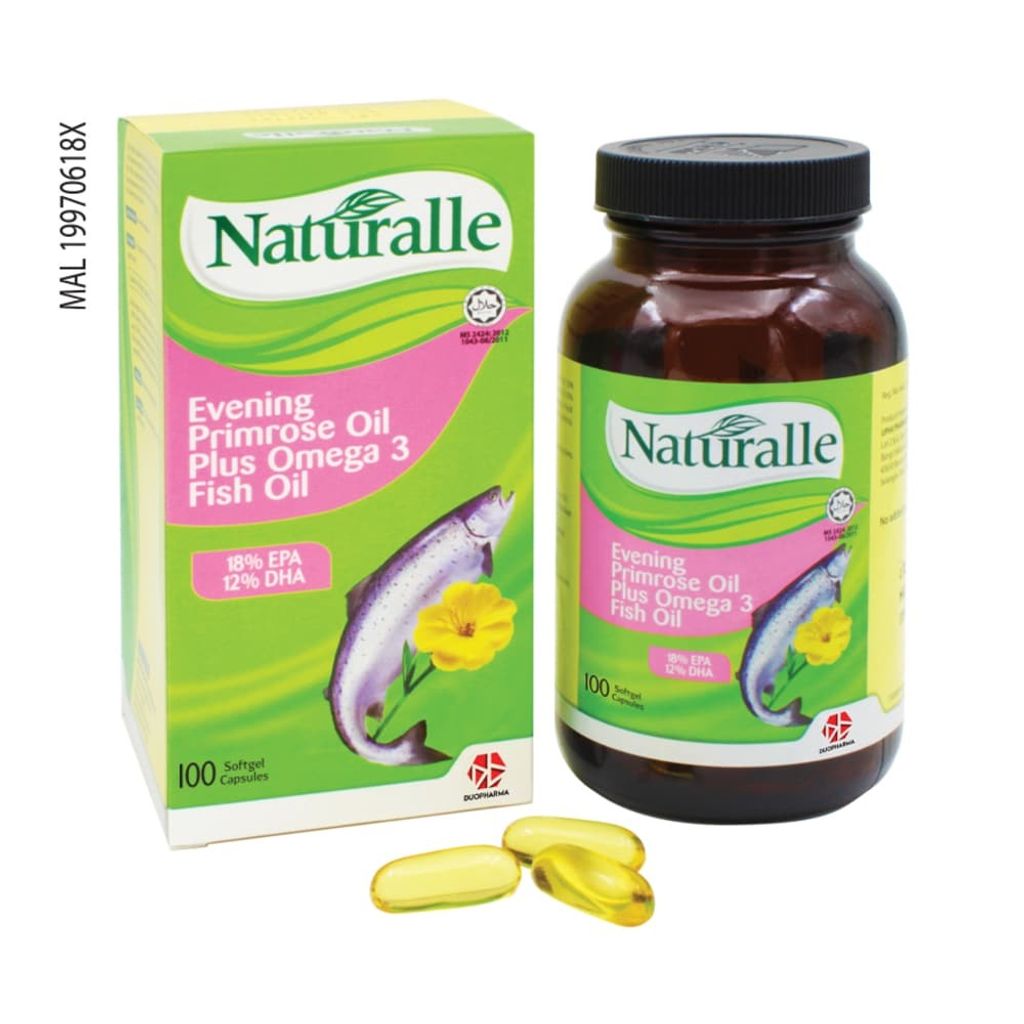 (005590) Nat.EPO + Fish Oil S/Gel 1000mg x 100s
Naturalle Evening Primrose Oil plus Omega-3 Fish Oil gives you the convenience of consuming the benefits of both substances through a single capsule. Each Softgel capsule contains 500mg Evening Primrose Oil (10% GLA) and 500mg Marine Fish Oil (18% EPA and 12% DHA).
To be taken after food:
Adults, 3-5 capsules daily or as directed by doctor / pharmacist.
Naturalle Evening Primrose Oil dengan minyak ikan Omega 3 membekalkan kemudahan dalam pengambilan kebaikan kedua-dua bahan melalui kapsul tunggal. Setiap kapsul lembut mengandungi 500mg minyak Evening Primrose (10% GLA) dan 500mg minyak ikan (18% EPA dan 12% DHA).