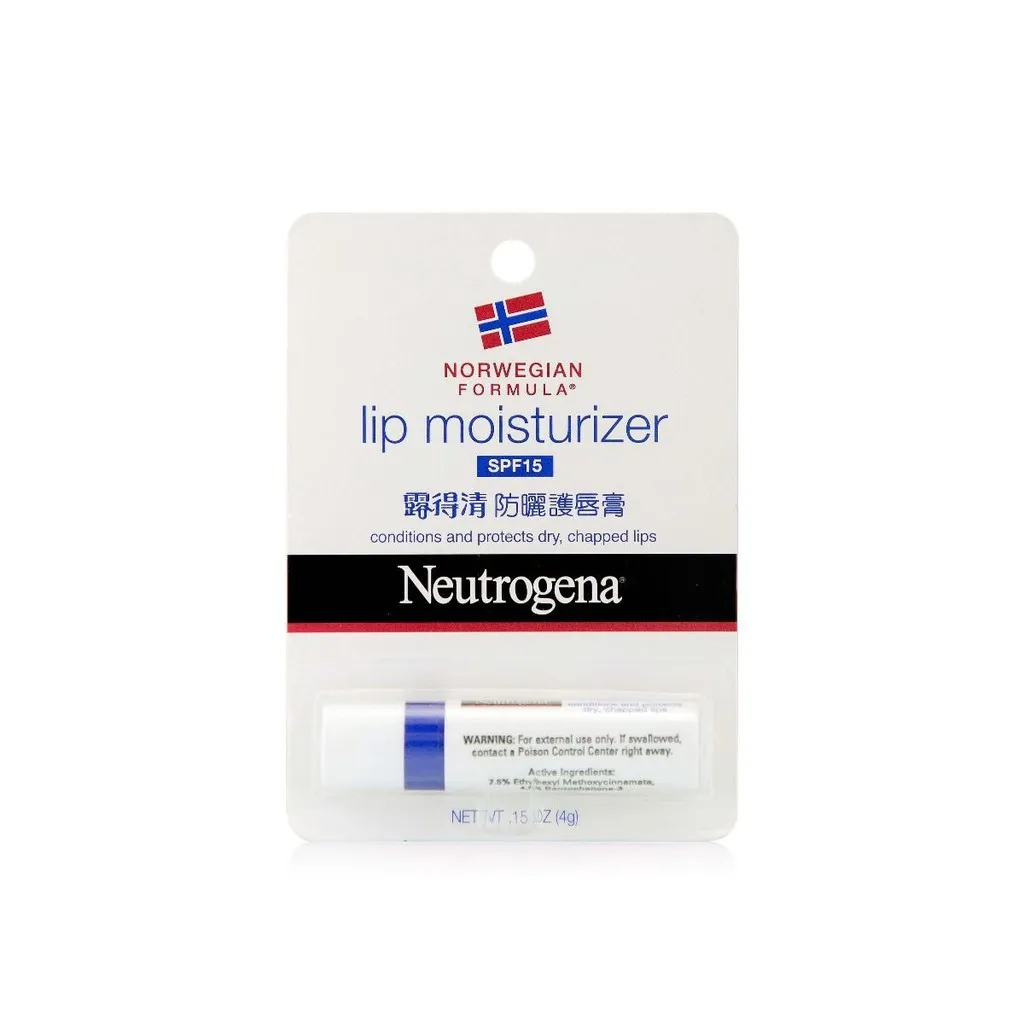 (005838) Neutrogena Lip Moist x 4g
The Neutrogena Norwegian Formula Lip Moisturizer SPF 15 is a good lip protection balm. It rejuvenates the lip skin and keeps it healthy and soft. It prevents the lips from drying up which further prevents cracked and chapped lips. The lip balm conditions the lips and keeps them protected and soft all year round, in all weather conditions and seasons.
The product has been developed in consultation with dermatologists. It has an SPF of 15 which provides protection from the UV rays of the sun. Its skin enriching formula helps the dry chapped skin to give way to healthy soft skin. It is PABA-free. It does not have any colour, fragrance, or unnecessary additives. It is formulated with the highest quality ingredients like octinoxate, oxybenzone, seed oil, corn oil, castor, ozokerite, petrolatum, beeswax, BHT, stearyl alcohol, ethylhexyl palmitate, and carnauba wax.
The product is a translucent natural colour, and can be applied over lipsticks to show the lipstick's colour. It comes in a plastic twist container and weighs 4 grams. The cap is airtight that helps the product remain leak-free. It is easy to carry in handbags and small purses for use throughout the day.
The Neutrogena Norwegian Formula Lip Moisturizer SPF 15 should be applied 15 minutes before exposure to the sun. It needs to be applied liberally to cover the entire lip area. It should be replenished every 2 hours during prolonged exposure to sunny or dry conditions. Within days of continuous use of the product a visible change can be seen to the texture of the skin, and the lips feel soft and healthy.
Conditions & Protects Dry, Chapped Lips
Guards Against The UVA & UVB Rays
No Color, Fragrance Or Additives