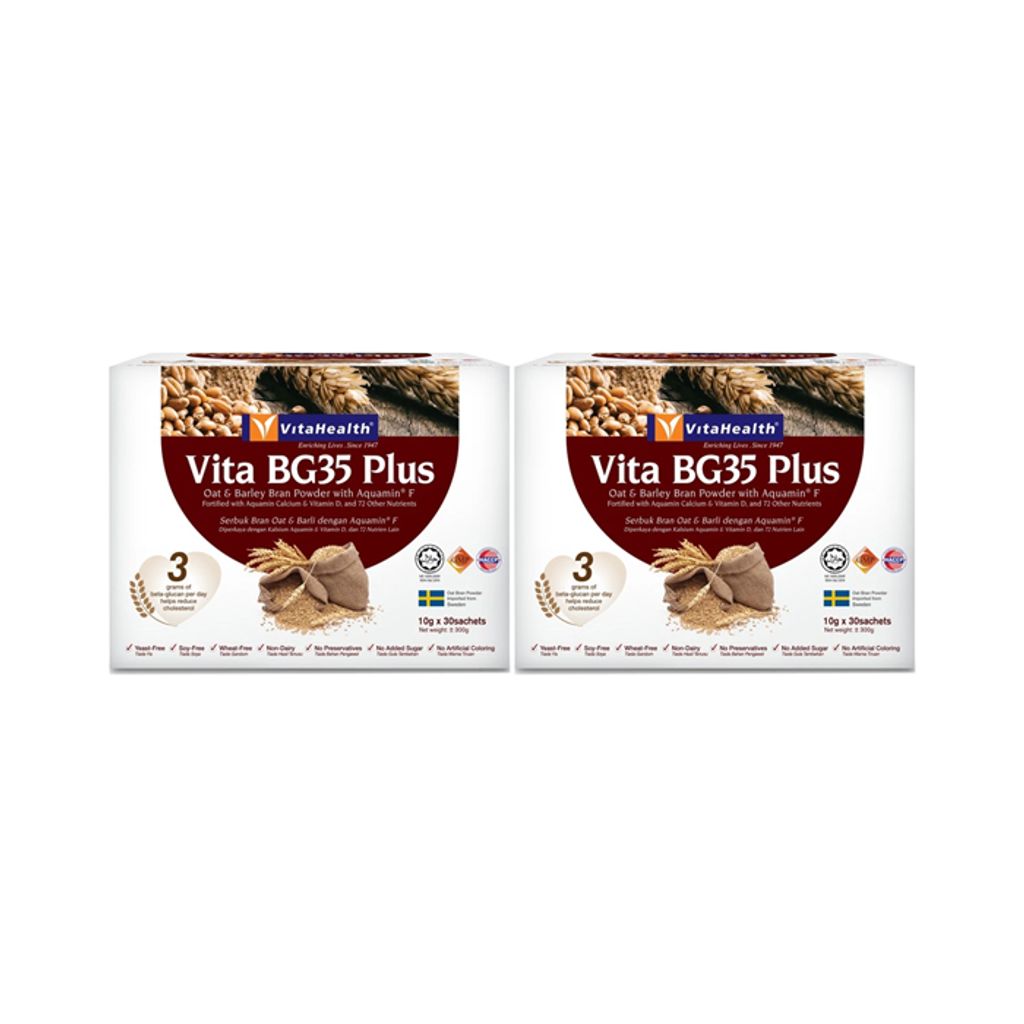 (005851) Vita BG35 Plus 2x30s
VitaHealth Vita BG35 Plus is made from heart-healthy non-genetically-modified Swedish oat bran powder and Canadian hull-less barley powder with 35% and 25% beta-glucan respectively. It is enriched with Aquamin® F and vitamin D which supply much needed nutrients to foster bone and joint health, thereby reducing the risk of osteoporosis. Aquamin® F, derived from red marine algae (Lithothamnion calcareum), is power-packed with measurable levels of natural calcium, magnesium and 72 other nutrients. It comes in serving-specific-sachet-packaging which is more hygienic and convenient to make on-the-go. Two sachets of VitaHealth Vita BG35 Plus provides 3g of beta-glucan which helps achieve the cholesterol-lowering effects, and is equivalent to the calcium content in 1 glass of milk. Vitamin D ensures better absorption and utilization of calcium and phosphorus. Not only does it taste good, it also dissolves more rapidly in water and forms a smooth and pleasant texture, making it more appealing to the taste buds.
o Formulated with oat and barley bran, Aquamin® F and vitamin D
o Power-packed with bone-building calcium, magnesium and 72 other nutrients
o Dissolves rapidly and has a pleasant taste
o Does not contain fillers, preservatives, added sugar or artificial coloring
o Available in serving-specific sachets for on-the-go use
o Certified Halal
Directions
Take 1 sachet twice daily before meals. Mix with 250ml cold or room temperature water.
Ingredients
Oat beta-glucan, Barley beta-glucan, Aquamin ® F, Vitamin D