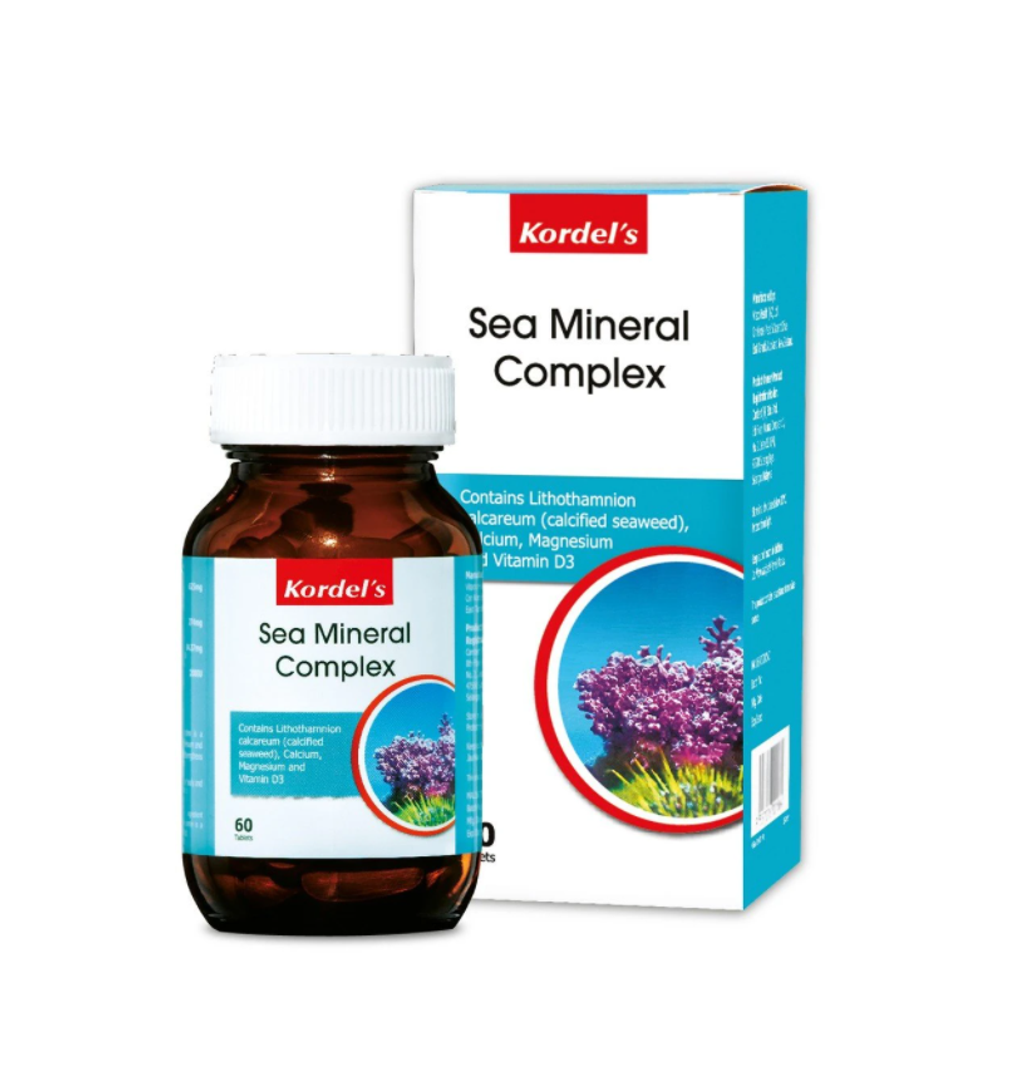 (005984) Kordels Sea Mineral Complex Tabs x 60s
Kordel's sea mineral complex is a supplement containing calcified seaweed, calcium, magnesium and vitamin D3 which helps to support healthy growth and strengthens the body. Calcium and magnesium are 2 abundant minerals in our body and can be found in bones.Kordel's Sea Mineral Complex contains a unique formulation of Aquamin® (patented) and Vitamin D3.
Aquamin® is an organic red seaweed, which is rich in calcium, magnesium and 72 trace minerals. It provides 200mg of elemental calcium and 13.75mg of elemental magnesium. In addition, 98.37 mg of calcium and 50mg of magnesium are added in the form of Calcium Carbonate and Magnesium Oxide respectively. Vitamin D3 (200iu) is added to increase the absorption of the minerals in Aquamin®.
Sea Mineral Complex comes in smaller size, easy to swallow caplet form with good absorption. It has been proven for bone health by increasing bone density.
Take two tablets daily after meal