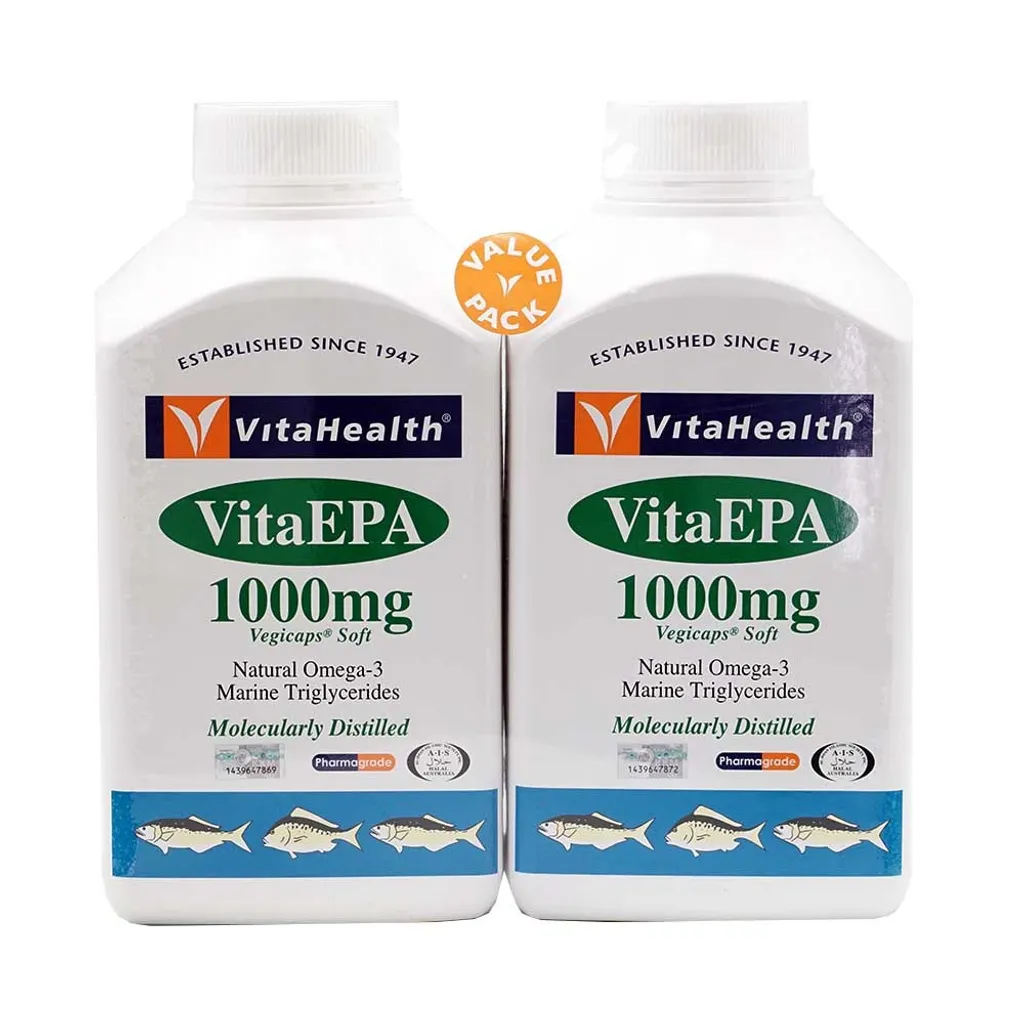 (006434) Vita EPA Caps 1000mg 2x360s
VitaEPA 1000mg Vegicaps Soft contains Omega-3 Marine Lipid Concentrate which is a natural fish oil. The patent-protected Vegicaps Soft is the plant alternative to gelatin-based soft capsule.
Contains NO added sugar, lactose, yeast, Gluten, artificial colour, artificial flavours or preservatives.

Direction:
1 or more Vegicaps Soft capsule to be taken daily with meals.