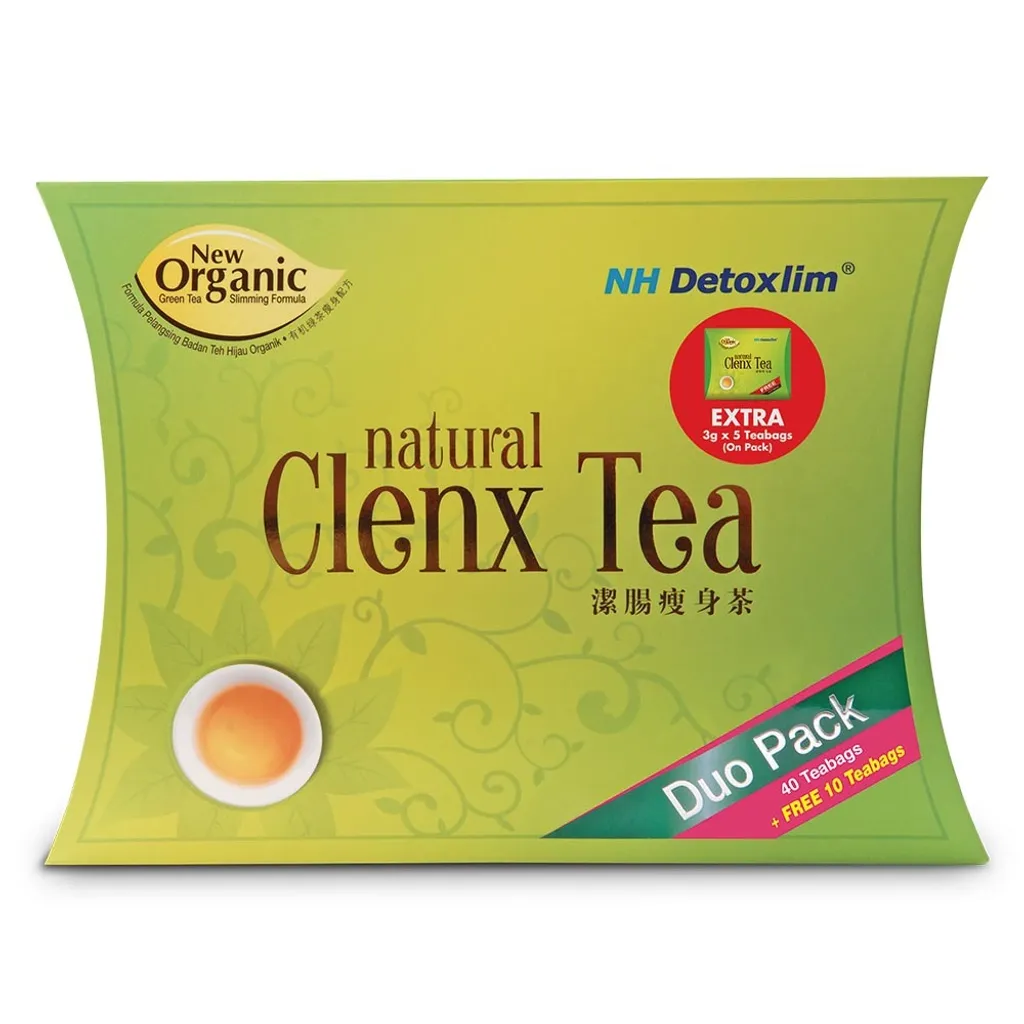 (006495) NH Detoxlim Natural Clenx Tea 40s+10s+5s
Natural Clenx Tea is made from organic green tea and natural herbs. This traditional herbal formula is used to stimulate peristaltic movement of intestines.
The colon plays an important role in our body's health. The condition of our colon has significant effects on every organ in the body and on our sense of well being in general. This formulation aids peristaltic movement in colon. It helps to regulate the gastrointestinal system and cleanse the colon by removing accumulated waste and excessive fat from the body. It does not over-stimulate the gastrointestinal tract or cause nutrients and moistures loss, drink it daily to maintain a healthy and ideal body shape.