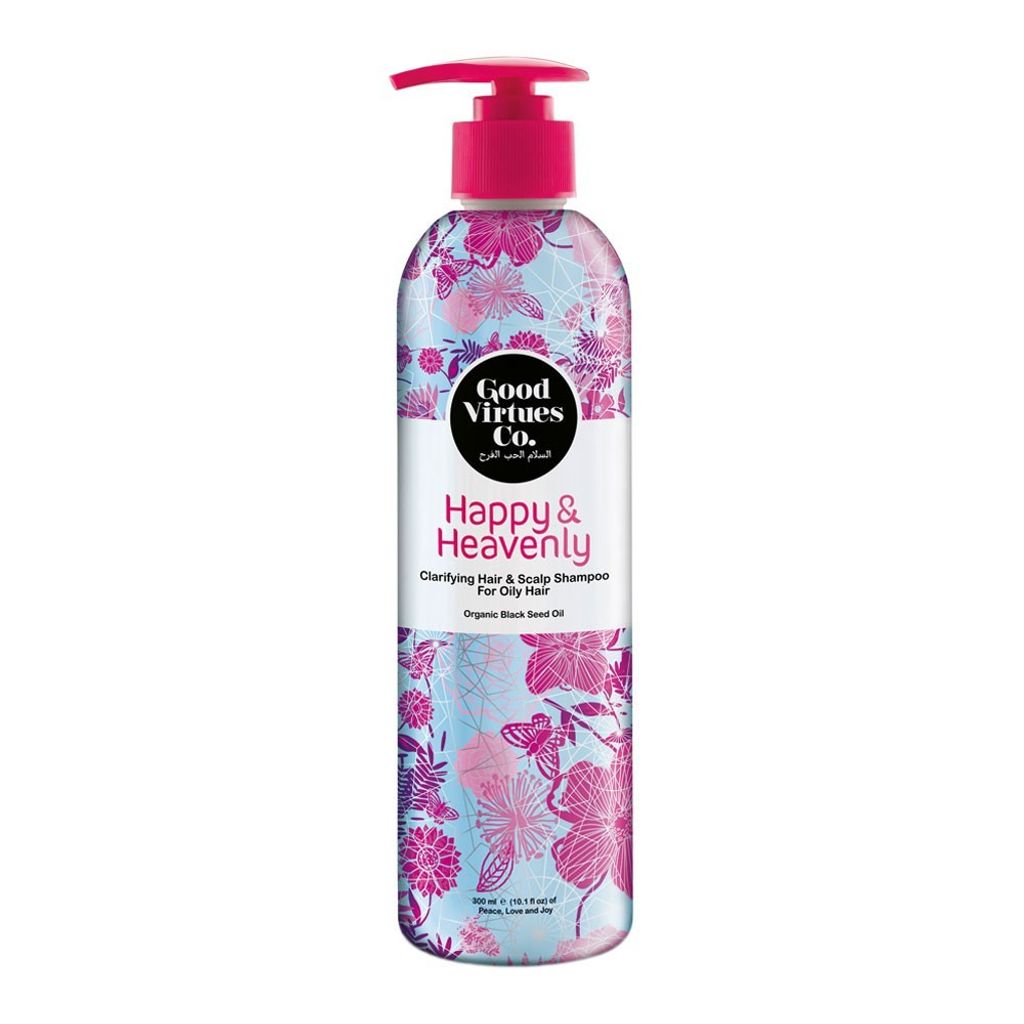 (006710) GVC Clarifying Hair&Scalp Shampoo (for Oily Hair)
HAPPY & HEAVENLY
Clarifying Hair & Scalp Shampoo For Oily Hair
Nothing should ever hold you back from following your dreams. That's why our Clarifying Hair & Scalp Shampoo with purifying Organic Habbatus Sauda Oil (Organic Black Seed Oil) and botanical extracts of Chamomile, Rosemary & Sage deep cleanses and controls excess oil production, leaving your hair feeling light and renewed. Our protective formula also comes with natural Maca Root extracts that strengthen follicles to help reduce hair fall. Whatever you can imagine, you can achieve.
All our products are infused with the purifying goodness of Organic Habbatus Sauda Oil (Organic Black Seed Oil) which is recognised for its rich, natural nutrients, minerals and antioxidants that repair, restore and rejuvenate. They are also free from Mineral Oil, SLES, ALES, Parabens, synthetic colourants, and are not tested on animals. We only use 100% non-animal derived ingredients in our products.
How To Use
Massage the shampoo liberally into your hair and scalp during shower before rinsing off thoroughly. Repeat process, if desired. For best results, use daily with Good Virtues Co. Helpful & Delightful Clarifying Hair & Scalp for Oily Hair Conditioner.