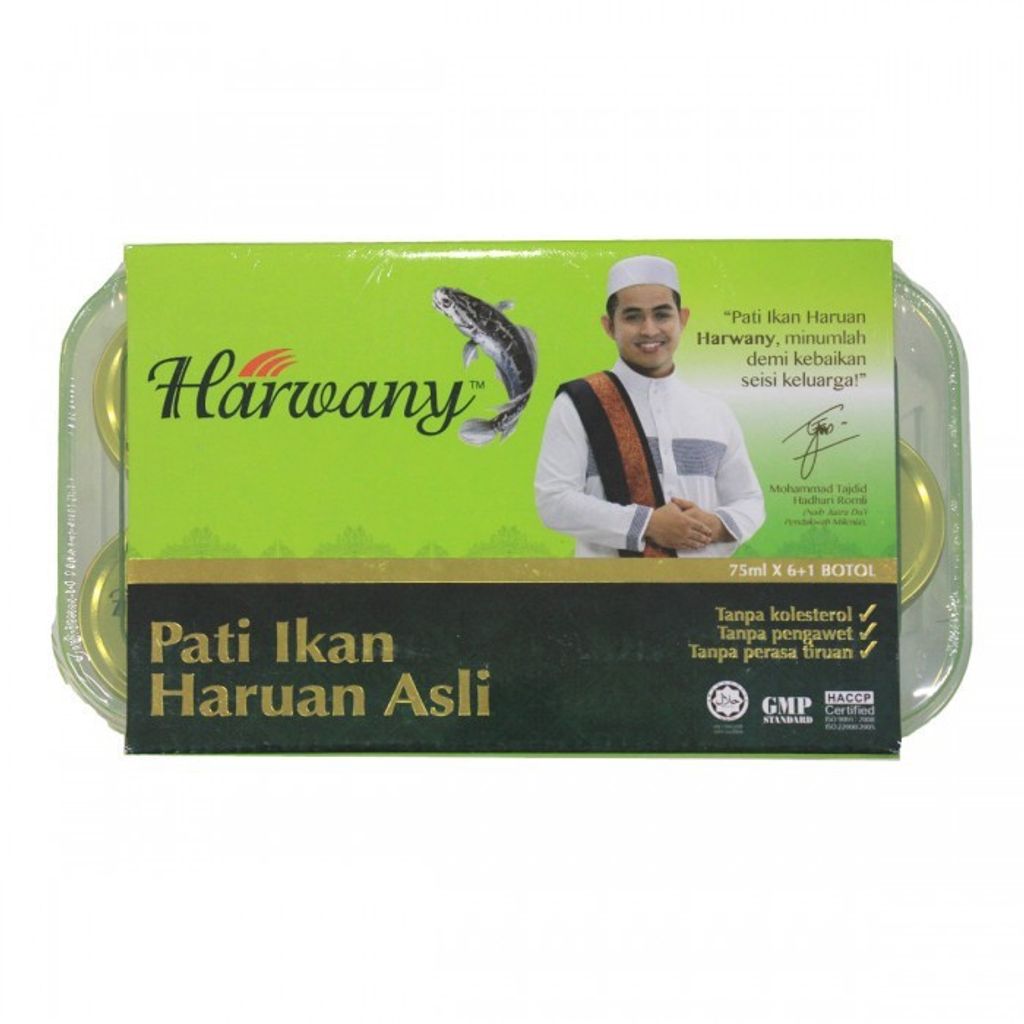 (006758) Harwany Pati Ikan Haruan Asli 6x75+75ml
Harwany pati ikan haruan aloe vera is produced from high quality black fish and aloe vera extract for soothing healing element that has been added with dates to create more flavor. the traditional ingredients are processed with the latest technology under strict gmp regulations to preserve the freshness and natural taste of the haruan fish.
Its protein content helps repair body tissue and does not contain cholesterol, fat, preservatives and artificial flavorings.research has shown that haruan has a high content of vitamin a, and at 60-70% of body mass, its protein content is also sizeable.
It contains a large amount of essential omega-6 fatty acid, arachidonic acid. this fish also contains high levels of amino acids important in the wound healing process. these include glutamic and aspartic acid, as well as glycine, an important component of collagen in the skin.the consumption of haruan fish not only facilitates the wound healing process but also reduces the pain associated with post-surgical recovery.
It has been found that haruan essence assists with the effects of morphine. there have also been preliminary findings related to antibacterial properties, and local researchers are focusing on efforts to identify the species associated with the relief of stomach ulcers.
Active ingredients.
pati ikan haruan/essence of c. striatus fish: 99.5% & caramel: 0.5% ekstrak lidah buaya/ aloe vera extract: 5% kurma/ red date: 9% karamel/ caramel: 0.5%