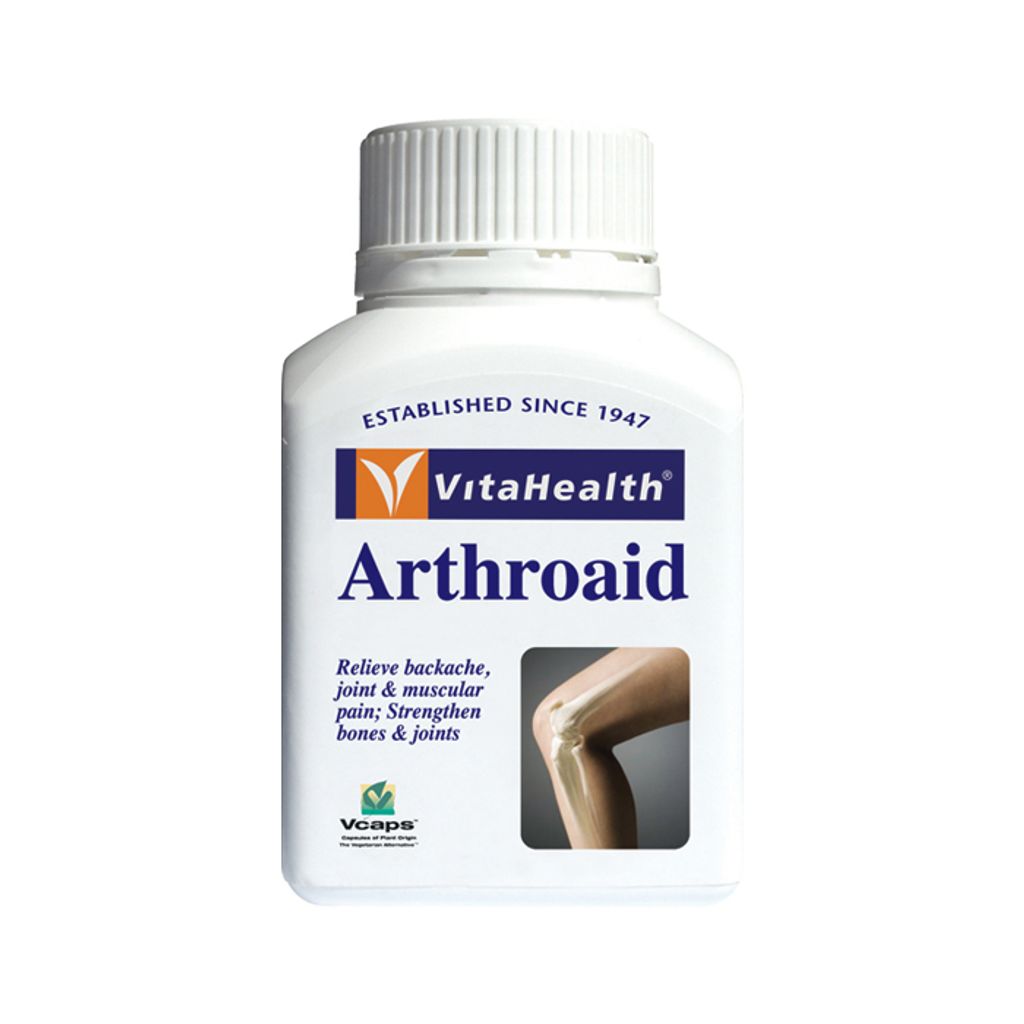 (006840) Vita Arthroaid Caps x 60s
VitaHealth Arthroaid is 5-in-1 herbal preparationFormulated to support muscle, bone and joint health.Restores joint flexibility.Relieves muscular aches.Supports bone health. VitaHealth Arthroaidis
5-in-1 herbal preparation
Formulated to support muscle, bone and joint health.
Restores joint flexibility.
Relieves muscular aches.
Supports bone health.
White willow bark is a natural source of salicin which helps provide analgesic effect to relieve pains and aches naturally.
Acanthopanacis radicishas been traditionally used ease joint pain and muscular spasm.
Taxillus chinensis danseris known to strengthen the bones and soothe joint pain.
Drynaria fortuneihelps prevent bone loss and restore damaged bones and ligaments.
Clematis chinensishas been used for centuries to ease joint and lower back pain.
Recommended for individuals who experience joint pains or muscular aches.
Adults– Take 2 vegetable capsules, twice daily, after meals or as recommended by a doctor or pharmacist.