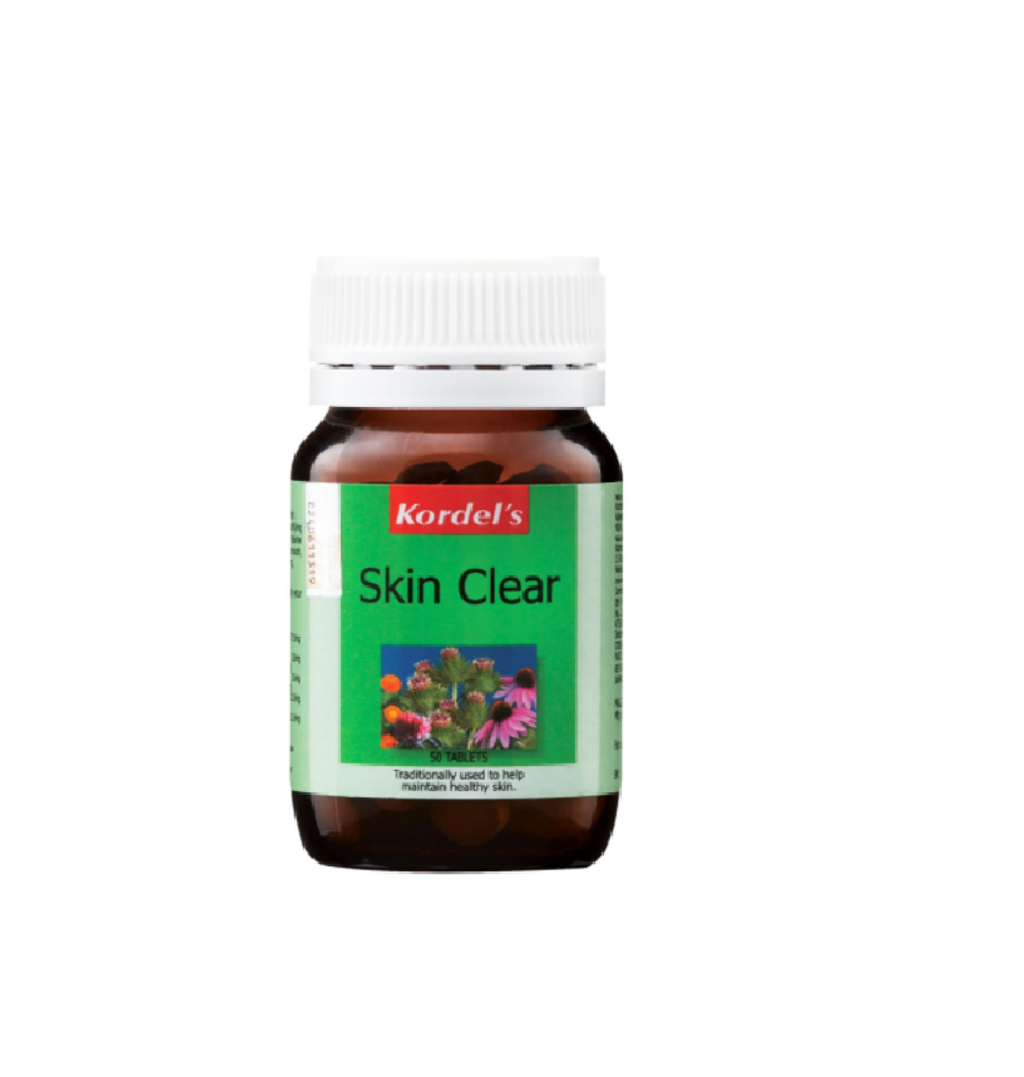 (006885) Kordels Skin Clear Tabs x 50s
Skin Clear is a balanced formulation of purifying herbs, aimed at restoring internal harmony. It helps cleanse the skin from within to promote smooth, supple skin, which is an indicator of good health and wellbeing. Skin Clear is especially recommended for those prone to acne or skin blemishes.
Product Details
Indications
• acne
• boils
• general skin blemishes
Dosage
Take 1 tablet 3 times daily, or as directed by your healthcare professional.
Ingredient Amount Per Tablet
• 37.5mg Arctium lappa (Burdock) root ext. (equiv. Arctium lappa root dry – 150mg)
• 25mg Echinacea purpurea rhizome & root ext. (equiv. Echinacea purpurea rhizome & root dry – 100mg)
• 25mg Smilax officinalis (Sarsaparilla) root & rhizome ext. (equiv. Smilax officinalis root & rhizome dry – 100mg)
• 12.5mg Calendula officinalis (Marigold) flower ext. (equiv. Calendula officinalis flower dry – 50mg)
• 12.5mg Trifolium pratense (Red Clover) fl. ext. (equiv. Trifolium pratense flower dry – 50mg)