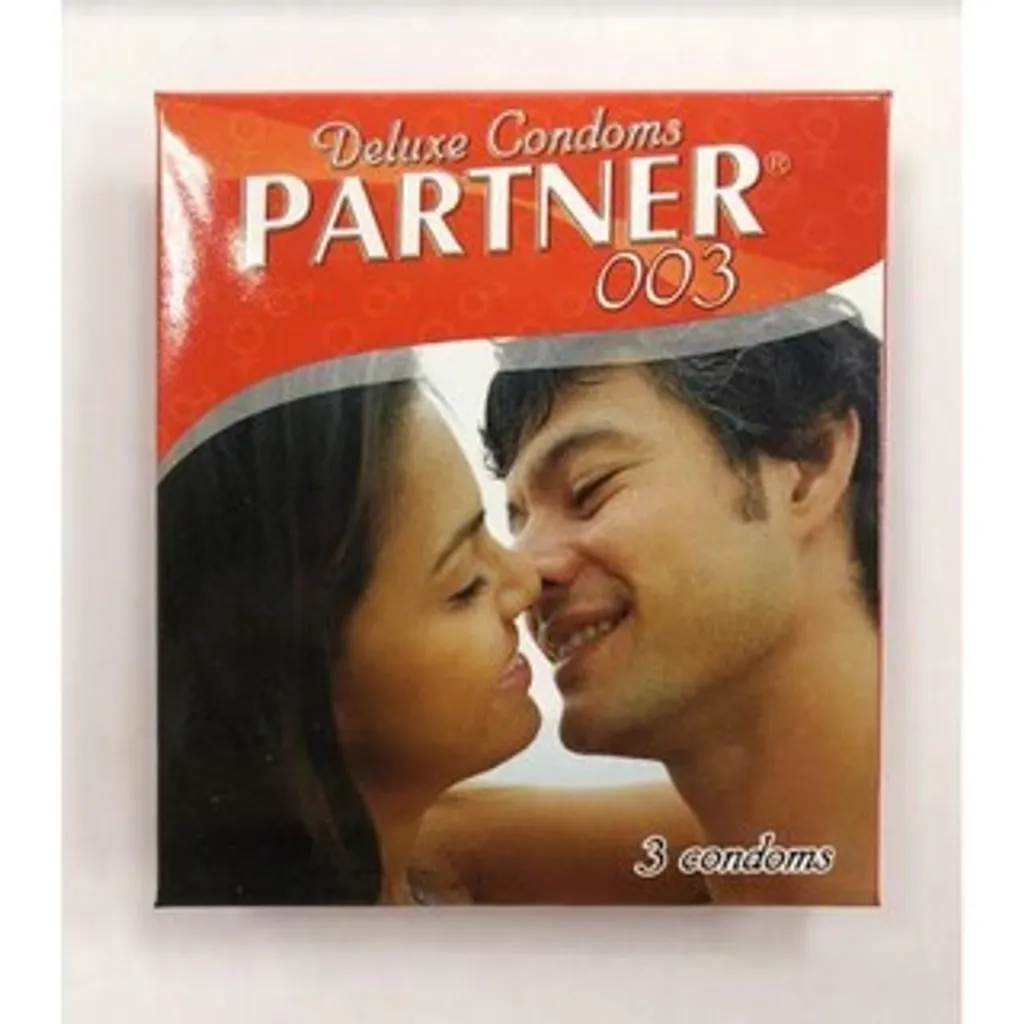 (006939) Partner 003 x 3s
If you want a classic shaped condom with natural smooth feeling, use Partner 003, a premium condom for your pleasure and security, Partner condoms comply with ISO 4074 which are tested for strength, quality and reliability to meet stringent requirements.
Specifications:
- Natural rubber latex male condoms- straight walled with smooth surface, natural color, reservoir ended and lubricated with non medicated lubricant.
Please note that no method of contraception can provide 100% protection against pregnancy. When used properly, it will help to reduce the risk of HIV infection (AIDS) and many other sexually transmitted disease.