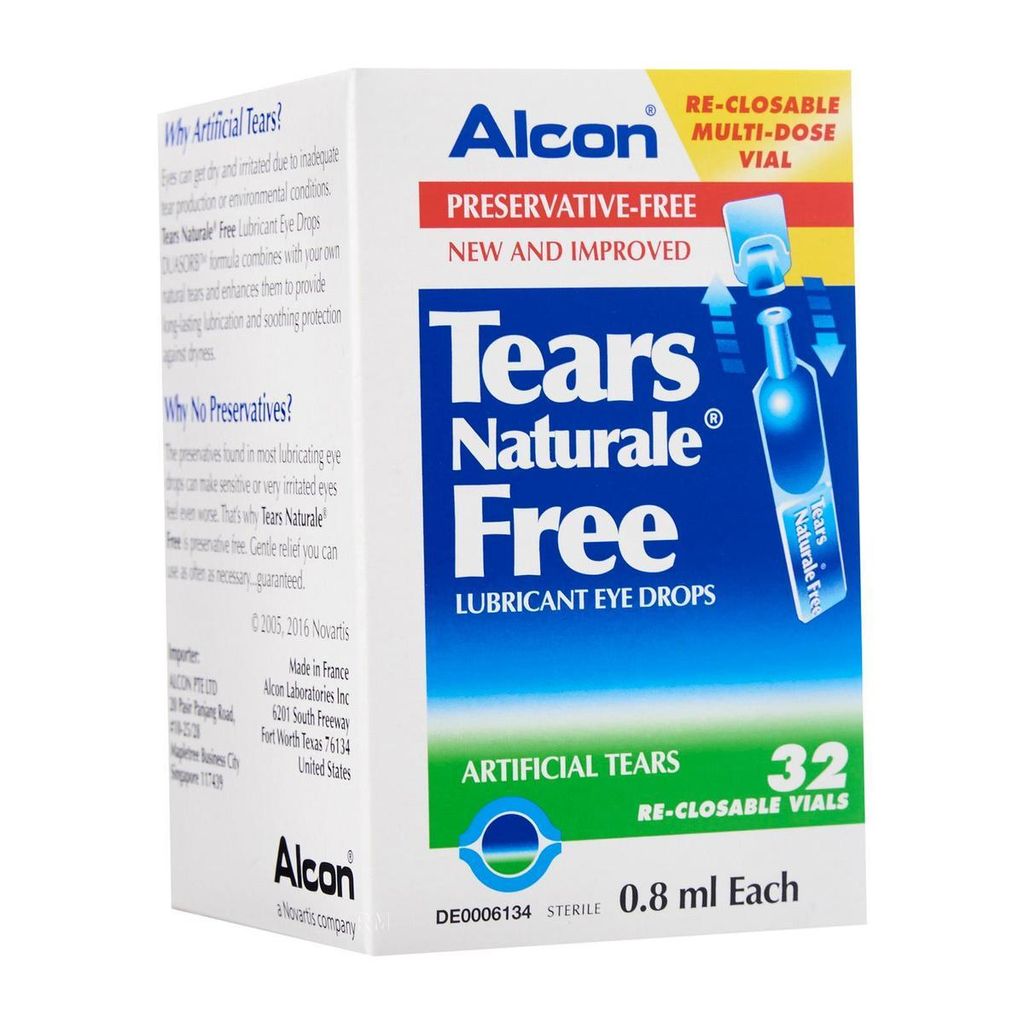 (007044) Tears Naturale Free Eye Drop x 32s (Alcon)
Directions
Make sure container is intact before use. To open, completely TWIST off tab. Do NOT pull off. Instill 1 or 2 drops in the affected eye(s) as needed. To close, press tab down over container tip and twist.
If you experience eye pain, changes in vision, continued redness or irritation of the eye, or if the condition worsens or persists for more than 72 hours, discontinue use and consult a doctor. If solution changes color or becomes cloudy, do not use. To avoid contamination, do not touch tip of container to any surface. replace cap after using. keeping this and all drugs out of reach of children. In case of accidental ingestion, seek professional assistance or contact a Poison Control Centre immediately.
Ingredients
DUASORB™, a water soluble polymetric system containing Dextran 70 0.1% and Hydroxypropyl Methylcellulose 2910 0.3%.