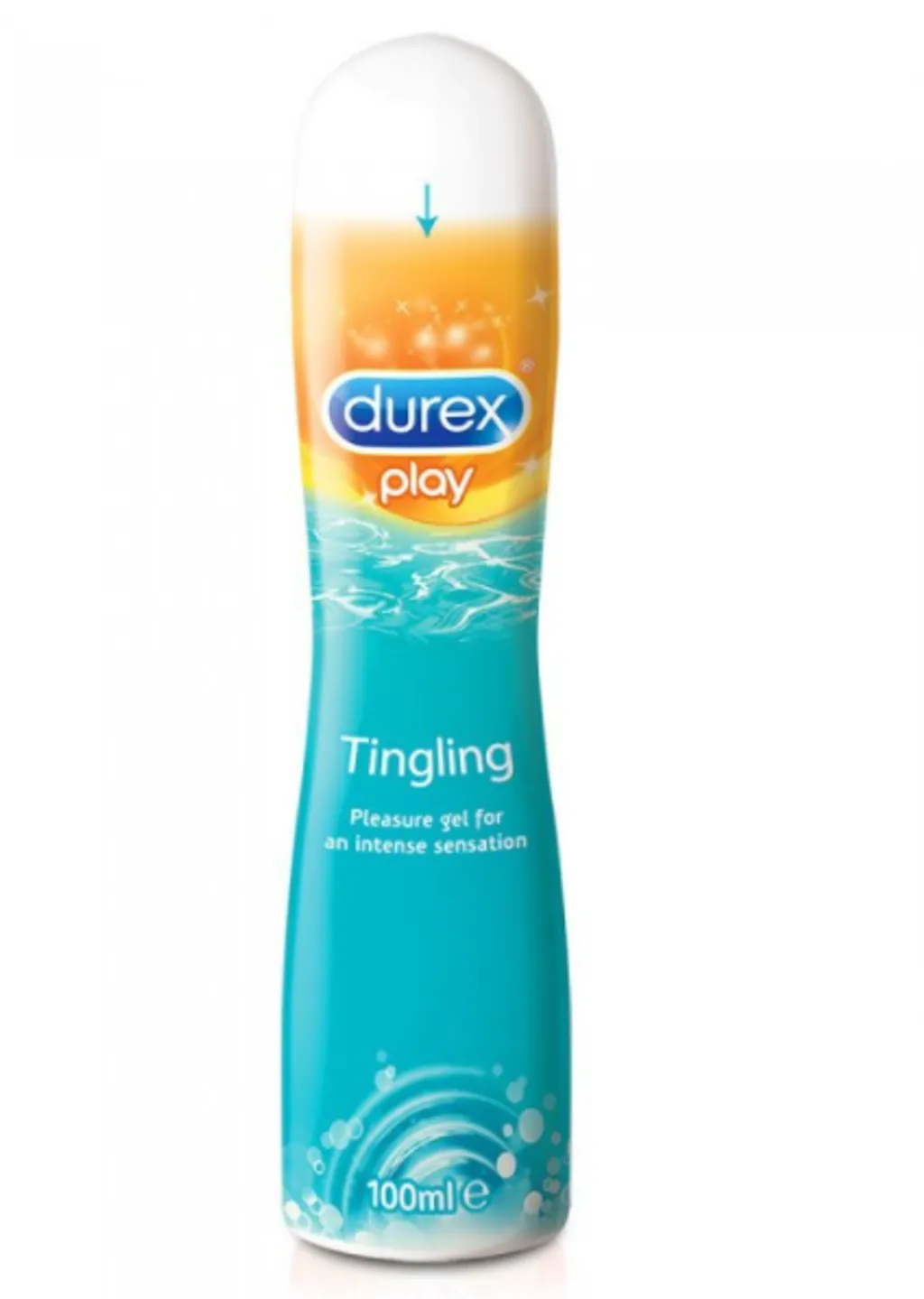 (007089) Durex Play Tingling x 100ml
Product Description
Play Tingle pleasure gel is specially formulated for a maximum tiling effect! It contains a unique blend of ingredients that warm, cool and tingle whilst still being gentle on your intimate areas. It doesn't contain menthol and is fragrance free. It's available in 100ml bottles.
WHY YOU'LL LOVE DUREX PLAY TINGLE
- BRINGS TINGLING AND ZINGY SENSATIONS: Add to the electricity between you and your partner with this silky water-based lube brings that brings zingy and tingling sensations to your whole body; fragrance and menthol free
- WATER-BASED FORMULA: Beautifully smooth, silky and gentle with a unique blend of ingredients designed to cool and tingle all over your body; washes off easily when you're done
- GOOD FOR ORAL, VAGINAL AND ANAL SEX: And compatible with condoms
- DUREX QUALITY: Standing for Durability, Reliability and Excellence, Durex exceeds worldwide quality standards, giving you the confidence to enjoy intensely sensual experiences
- DISCREET DELIVERY: Gel lube delivered in discreet packaging with no branding or indication of parcel contents"
Play Tingle is water soluble and easily washed off. It's non sticky and won't stain but it's best to avoid contact with eyes. If you experience irritation, stop using the pleasure gel. If irritation continues or additional pleasure gel is required all the time then please contact your doctor.
Play Tingle is best stored in a cool dry place and away from direct sunlight. Use within three months of opening. Whilst safe to consume, the product is best kept away from children.