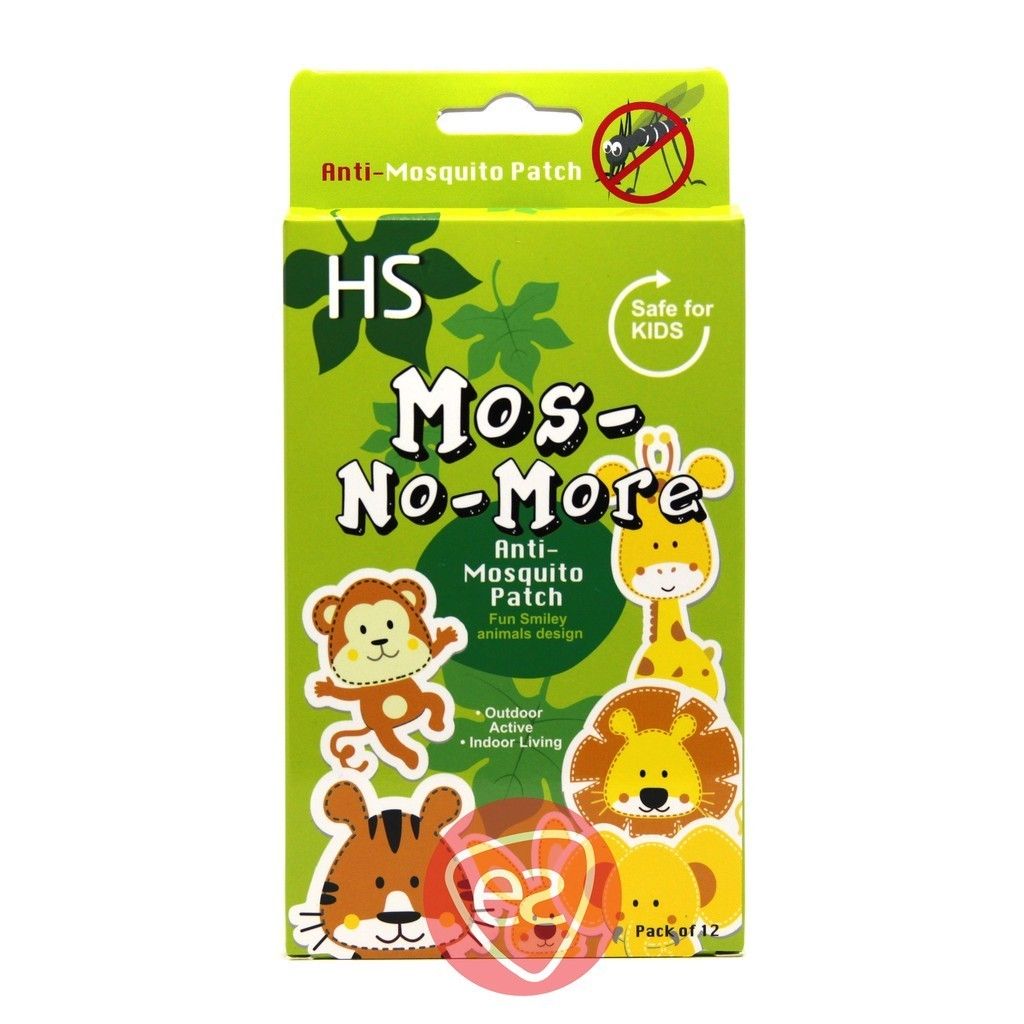 (007213) HS Mos-No-More Patch x 12s
HS MOS-NO-MORE ANTI-MOSQUITO PATCH is a fun, smiley mosquito repellent patch which is safe for kids.
FEATURES:
» Fun, animal designs
» Suitable for kids
» Can be used during outdoor and indoor activities
HOW TO USE THE PATCH:
1. Take out the patch from the pouch.
2. Peel the patch from protective film.
3. Attach the patch to the clothes closest to naked/ exposed body.
4. Peel off and discard the patch after use.
PRECAUTIONS:
» In case of accidental ingestion, consult a physician immediately.
» Stop using if irritation occurs.
» Use under adult supervision.
STORAGE:
FOR EXTERNAL USE ONLY
DO NOT SWALLOW
KEEP OUT OF REACH OF CHILDREN
Store at room temperature