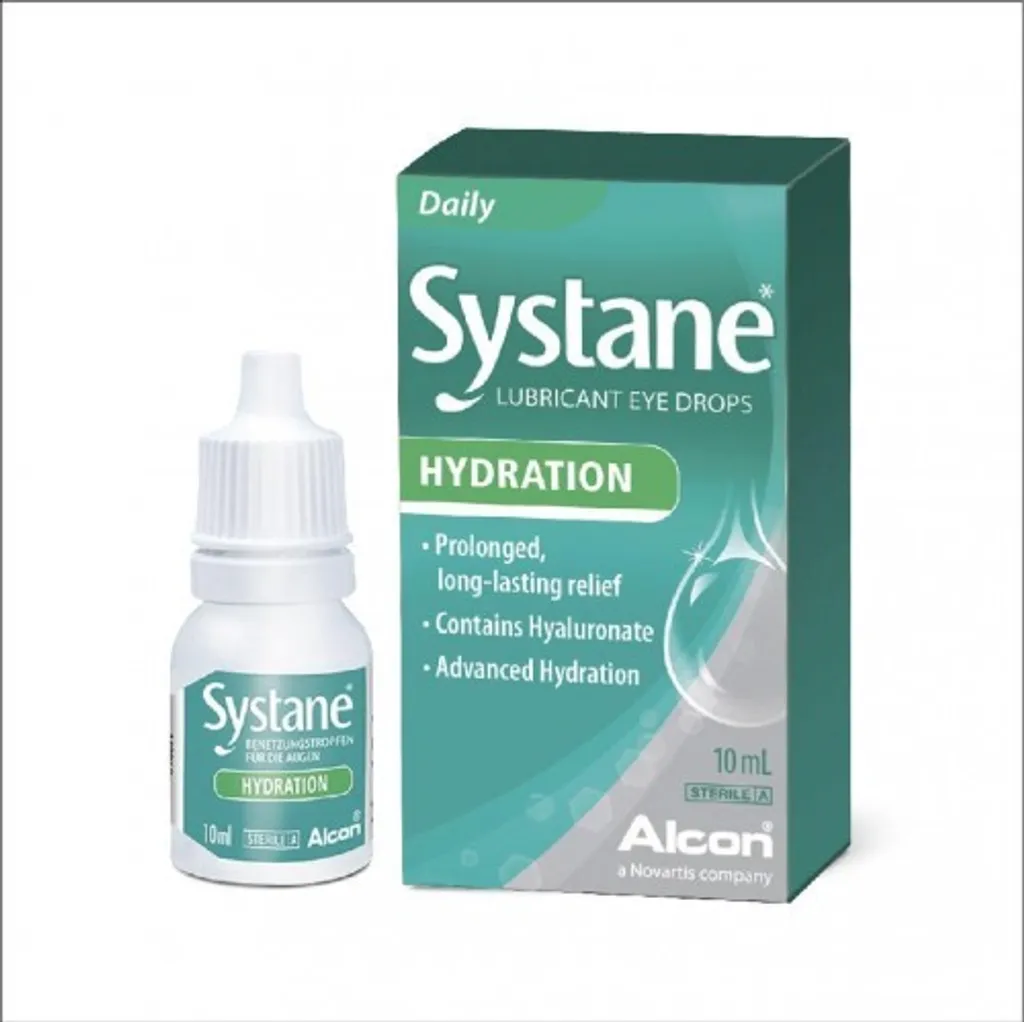 (007214) Systane Hydration Lubricant Eye Drops x 10ml (Alco
For the temporary relief of burning and irritation due to dryness of the eye. May be used to lubricate and rewet daily, extended wear, and disposable silicone hydrogel and soft (hydrophilic) contact lenses.
Shake well before using. Instill 1 or 2 drops in the eye(s) as needed and blink. While wearing contact lenses, if minor irritation, discomfort, or blurring occurs, place 1 or 2 drops on the eye and blink 2 or 3 times. May be used as needed throughout the day to relieve the symptoms of dry eye.
People allergic to any ingredients in Systane Hydration Lubricant Eye Drops should not use this product.
It is essential that you follow your eye care practitioner's directions and all labeling instructions for proper use of the product. If you experience persistent eye discomfort, excessive tearing, vision changes, or redness of the eye, stop using Systane Hydration and consult your eye care practitioner as the problem could become more serious. Systane Hydration Lubricant Eye Drops is not indicated for use as a cleaner or disinfectant for contact lenses. Do not soak or disinfect your lenses in Systane Hydration Lubricant Eye Drops. Temporary blurred vision or other visual disturbances may affect the ability to drive or use machine. If blurred vision occurs at application, the patient must wait until the vision clears before driving or using machinery.