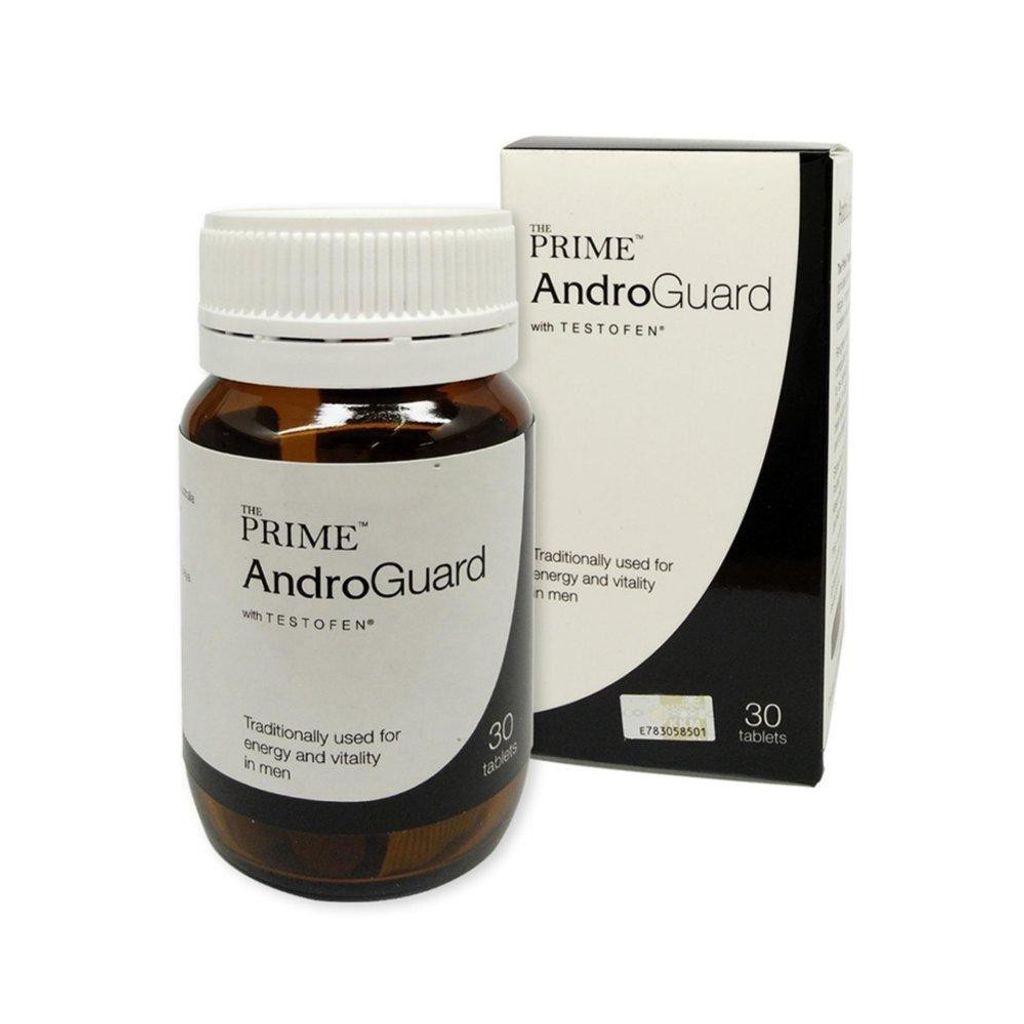 (007239) The Prime AndroGuard Tabs 1028mg x 30s
Prime™ AndroGuard is formulated specially for men. It helps to reduce fatigue, improve energy levels and increase overall well-being. The Prime™ AndroGuard contains Fenugreek extract containing Fenuside™ compounds which have been shown to be beneficial for men's health and vitality. It also has Panax ginseng which has been used since ancient times as a health tonic and to strengthen the body.
Direction for Use:
One tablet to be taken 2 to 3 times daily, with food.
Ingredients:
Trigonella Foenum-graecum seed extract dry concentrate (Testofen™) 200mg (Standardized to min. 50% Fenuside™), Panax ginseng C.A.Mey (Korean ginseng) root extract dry concentrate (Standardized to min. 25% Ginsenosides)
Contra Indication:
There are no known contraindications. However, if in doubt of the suitability of this product, please consult your doctor or pharmacist before taking the product.
Caution:
For use by men only. Not suitable for women and children. This is a traditional medicine. If symptoms persist, please consult your healthcare professional. This product contains ginseng. Do not exceed the stated dose. Safety of ginseng on long-term use has not been established.
AndroGuard is a proprietary blend of two herbs that are proven to balance Androgenic and Anabolic activities.
TESTOFEN® (with min. 50% Fenuside™)
Promotes healthy testosterone levels and improves libido
Improves cholesterol, sugar & lipid profiles
Improves fertility & sperm count
Improves immune health
Panax Ginseng C.A. Meyer (25% Ginsenosides)
Used as a health tonic and to strengthen the body
Improves energy levels by increasing oxygen uptake through blood circulation
For optimum results, take one tablet 3 times a day with food.