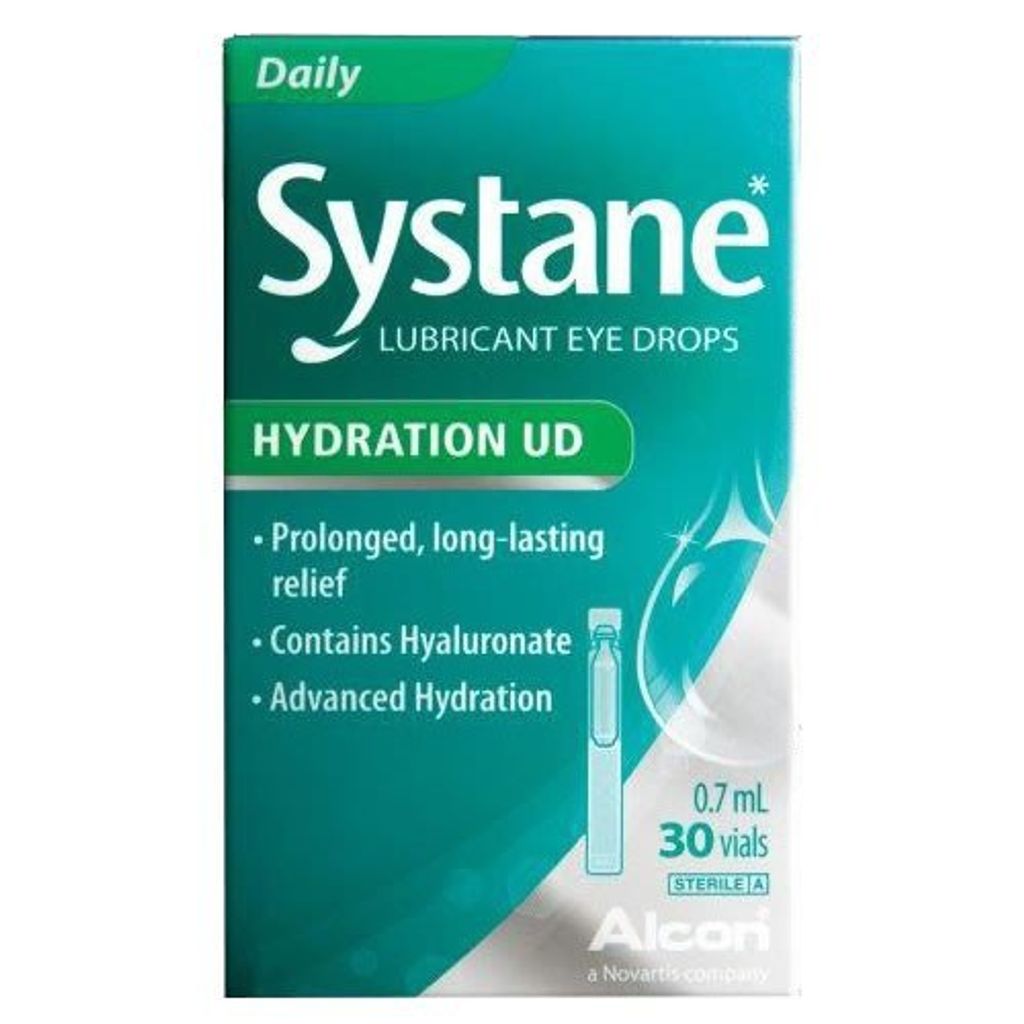 (007382) Systane Hydration Lubricant Eye Drops 0.7ml x 30s
Systane Hydration UD Lubricant Eye Drops entrap water to promote hydration, lubrication and provide prolonged, long lasting relief. It also allows restoration of the damaged cells in the ocular surface.
For the temporary relief of burning and irritation due to dryness of the eye.
May also be used for re-wetting of all silicone hydrogel and soft (hydrophilic) contact lenses for minor irritation, discomfort and blurring.
Contain 30 x 0.7ml vials