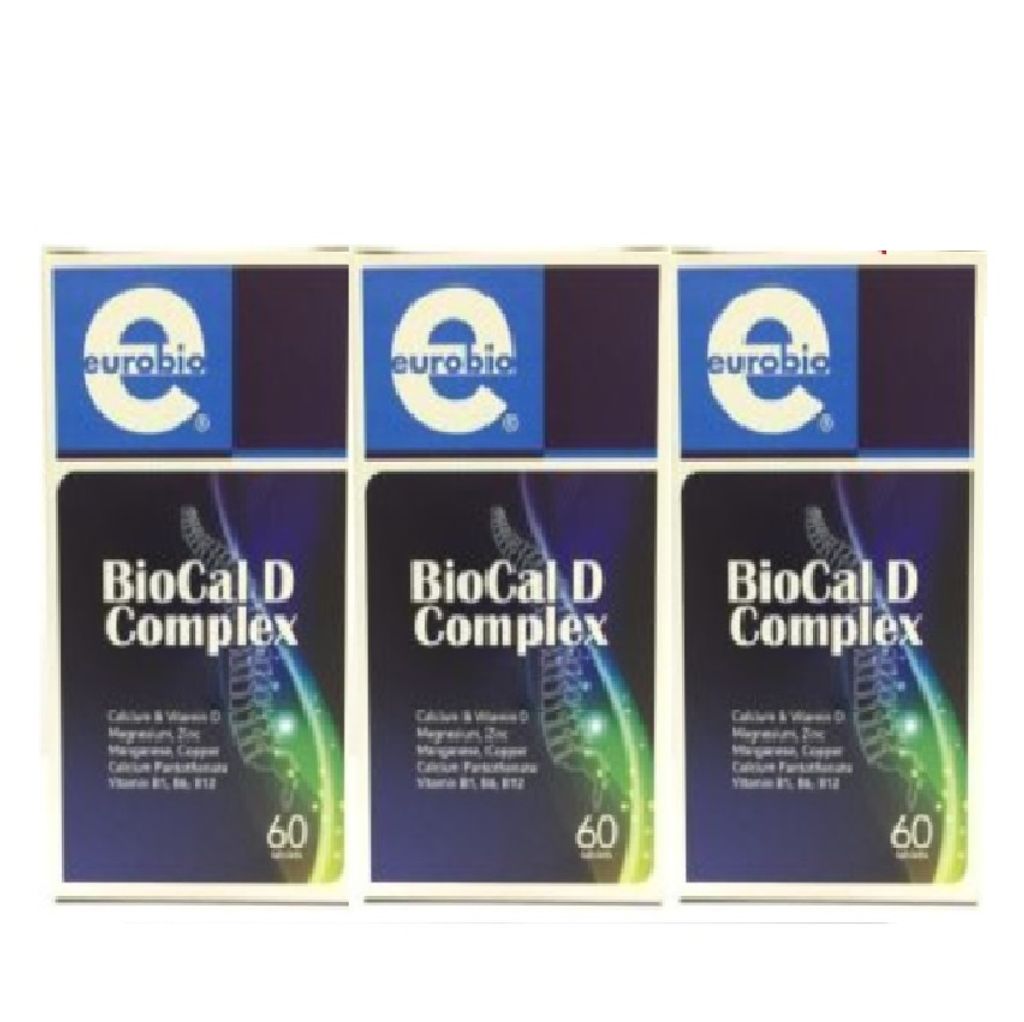 (007443) Eurobio Biocal D Complex Tabs 3x60s
Product details of Eurobio Bio Cal D Complex
Eurobio BioCal D Complex
Calcium & Vitamin D
Magnesium, Zinc
Manganese, Cooper
Calcium Pantothenate
Vitamin B1, B6, B12
No added preservatives, artificial colours, artificial flavour, yeast, gluten, salt or sugars.
Eurobio Biocal D Complex is a combination of Calcium, Vitamin D, Magnesium, Zinc, Manganese, Copper, Calcium Panthothenate and the B group vitamins.
Vitamin D is important for the absorption and utilization of Calcium. Deficiency of Vitamin D results in reduced bone strength and density.
The use of Calcium and Vitamin D together has been proven effective in prevention against osteoporosis.
Calcium and Vitamin D help in the development and maintenance of bones and teeth.
This Formulation provides supplementation for maintenance of good health.
Indication: As a dietary Supplement
Direction: 1 tablet daily with food or directed