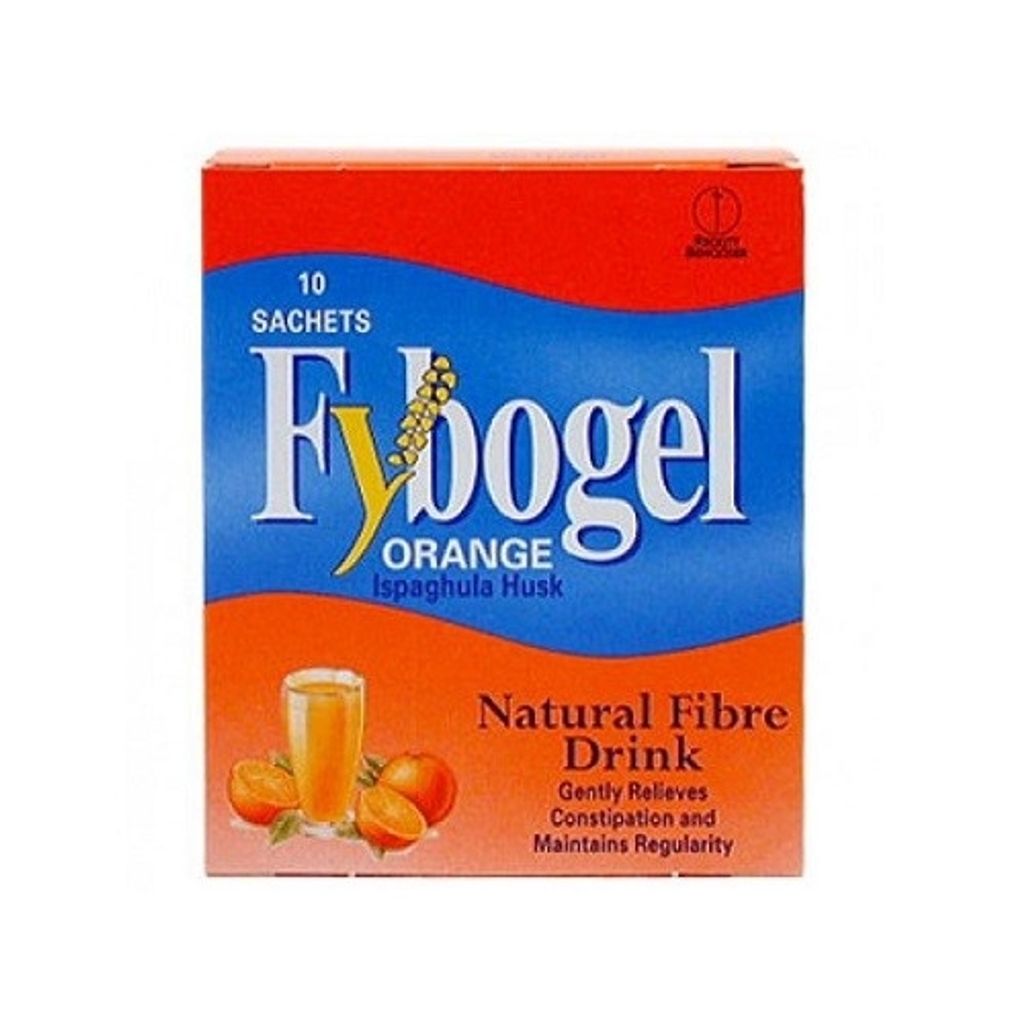 (007946) Fybogel Orange Sach x 10s
WHAT IS FYBOGEL ORANGE?
Each sachet of Fybogel Orange holds a single dose of granules containing 3.5g ispaghula husk BP as the active ingredient. Each sachet also contains citric acid, potassium bicarbonate, sodium bicarbonate, polysorbate 80, silica colloidal anhydrous and orange flavour. Fybogel Orange is coloured with beta carotene and riboflavine sodium phosphate and is sweetened with aspartame and saccharin sodium. The granules are mixed with water to form an orange-flavoured drink. Fybogel Orange comes in packs containing either 10 or 30 sachets. The ispaghula husk in Fybogel Orange is a natural plant material which is high in fibre. It works by absorbing water and increasing the bulk of the food passing through the digestive system, helping your body to work normally.
WHY SHOULD I TAKE FYBOGEL ORANGE?
A lack of fibre in the diet is one of the main causes of bowel irregularity. Fybogel Orange is high in natural fibre which will help you to restore and maintain your body's regularity.
Fybogel Orange is also recommended wherever increased fibre is needed in your diet to help relieve constipation - this includes constipation during pregnancy or when breastfeeding. It is also recommended to help maintain a normal bowel function among patients suffering from any of the following conditions:
- Irritable bowel syndrome
- Colostomy or ileostomy
- Haemorrhoids (piles)
- Anal fissure
- Persistent diarrhoea associated with diverticular disease
- Ulcerative colitis