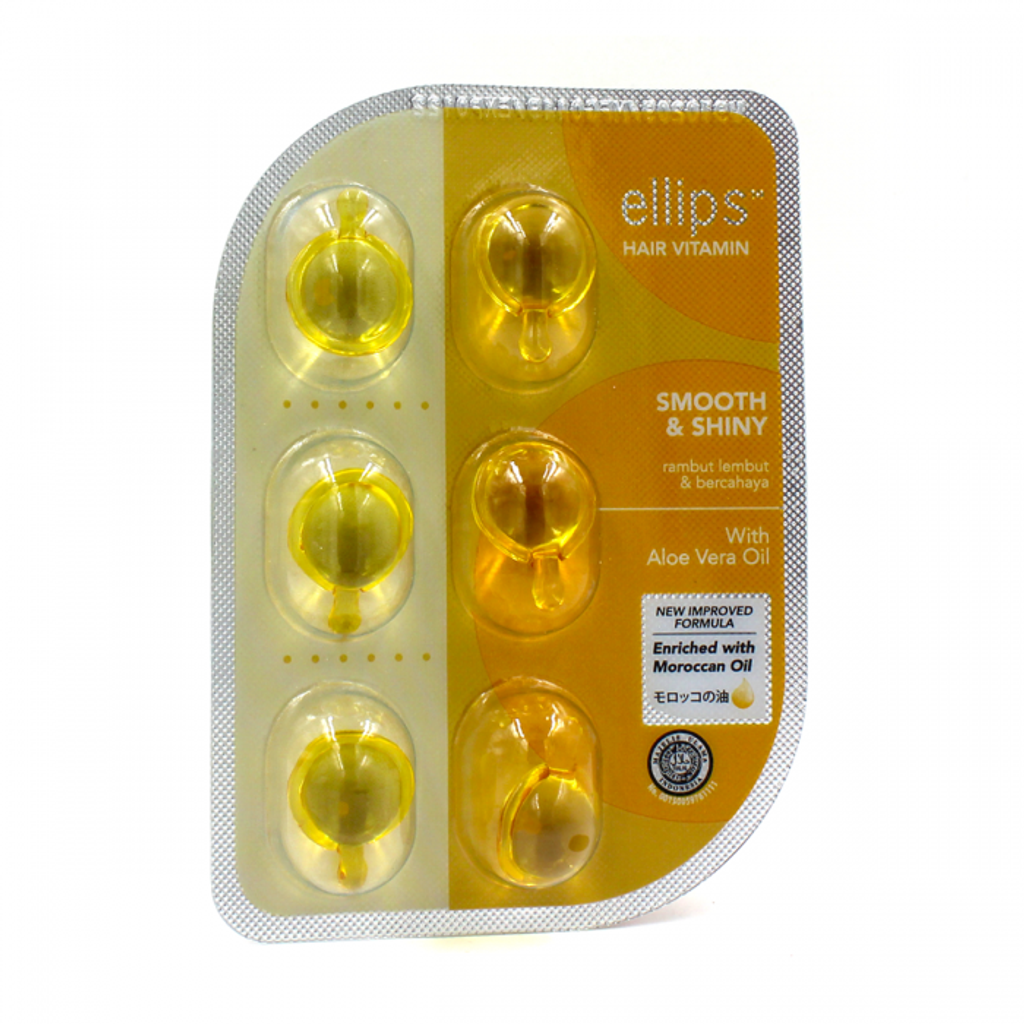 (008016) Ellips H/Vit Smooth&Shiny (Yellow) 2x6s
Introduction
ELLIPS Hair Vitamin Oil (Smooth & Shiny) (6pcs/pack) Yellow (x3 packs)
HAIR OIL ENRICHED by ELLIPS HAIR VITAMIN with argan oil, avocado, macadamia nut oils, vit. A, C, E, and Pro-Vit. B5. Professional hair treatment serum for all hair types.
Benefits
- Improves hair to be stronger.
- Provides moisture and nourishment to the hair and keeps the hair healthy.
- Contains aloe vera essential oil, which has a therapeutic effect and gives a smooth touch.
- Moisturizes and nourishes hair, maintains a lustrous shine and a smooth touch.
Product Details
Brand: ELLIPS
Country of Origin: Indonesia
Range: Hair
Type: Hair Vitamin Oil
Volume: 12pcs
How to use
1. Cut the capsule and pour the vitamin to your palm.
2. Use on shampooed and half-dried hair. Apply evenly on hair. Avoid the scalp.
3. Leave it dry. DO NOT RINSE. Style hair as usual.